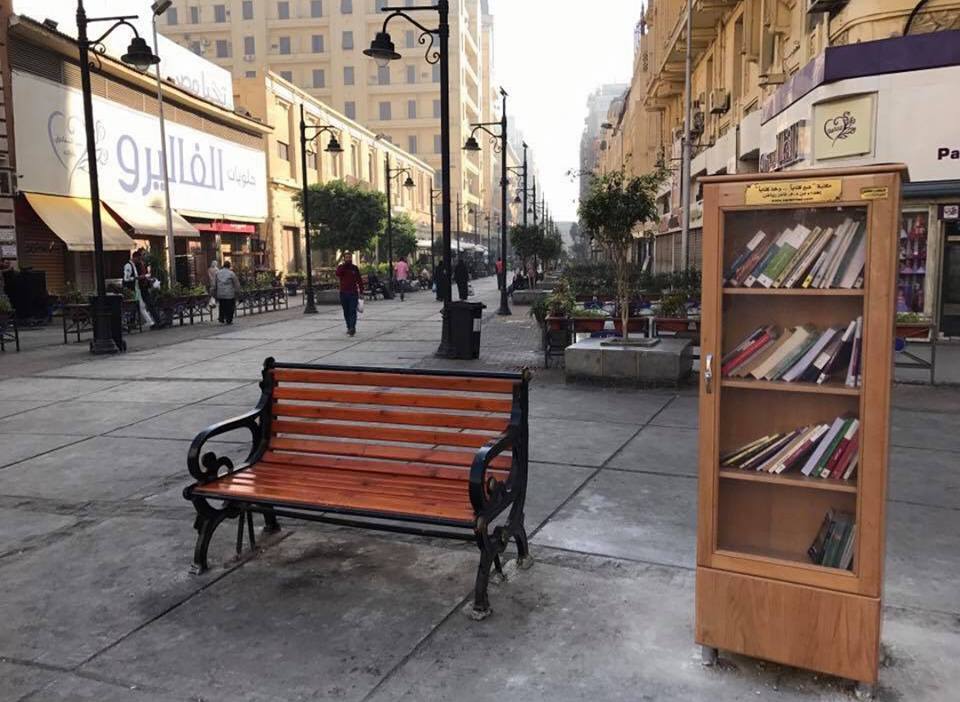 After Cairo's Alfy street in Downtown earlier this year was transformed into a pedestrian boulevard which saw adjacent buildings renovated and small cafés established, a new local initiative encouraging book exchange in the form of a free-for-all book stand has been set up.
The mini-library was introduced by Egyptian businessman Nader Riad who wanted to give something back to the community.
"We placed more than 80 books so far in Alfy and Emad al Din Street. We encourage Egyptians to borrow a book if they'd like to, and place another one in return, or to simply grab a book, and sit around for a few minutes to read," Riad said.
"All of us have tens or even hundreds of books at home that are unused, I encourage all of us to place them there for other Egyptians to benefit from," he added.
A 2011 Report on Cultural Development issued by the Arab Thought Foundation stated that Arabs read an average of six minutes per year, while Europeans read 200 hours annually.
According to the 2003 Human Development Report issued by UNESCO, an average Arab reads far less than one book; it takes 80 people combined to complete one book in a year. In comparison, an average European reads 35 books per year.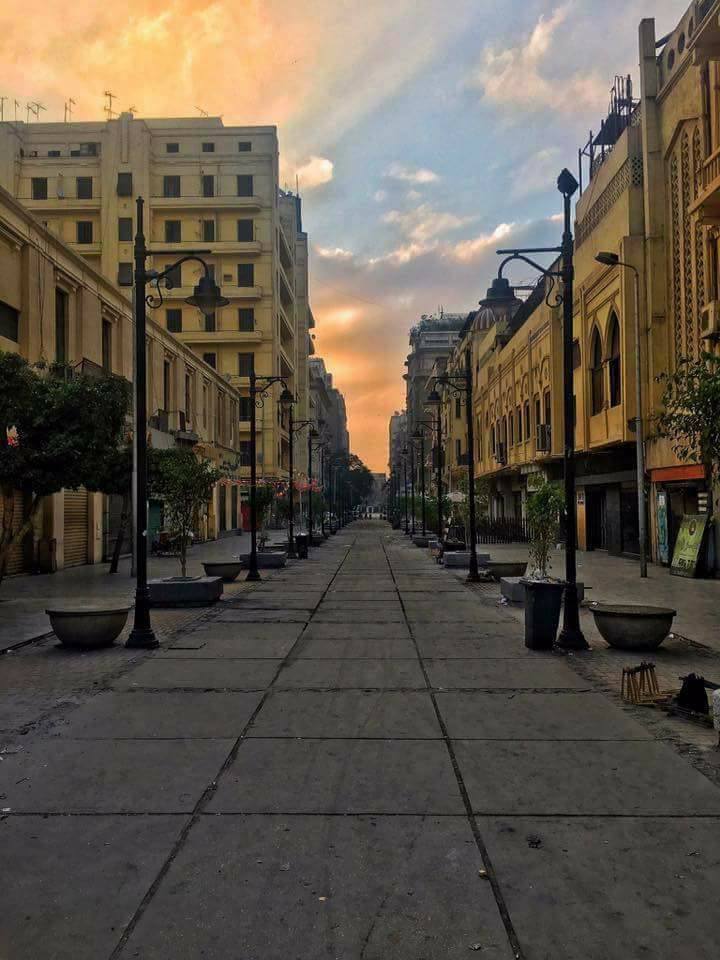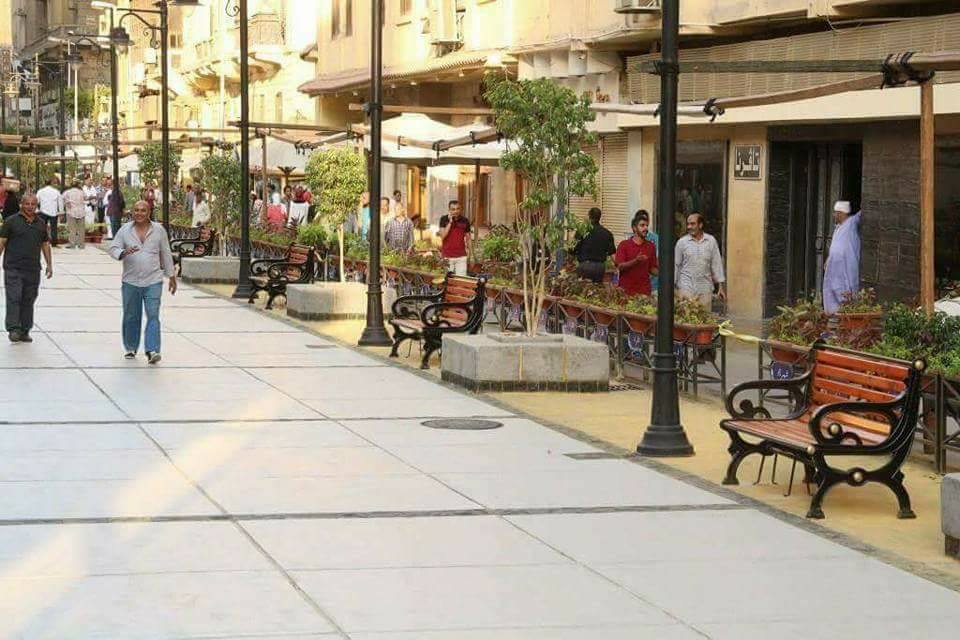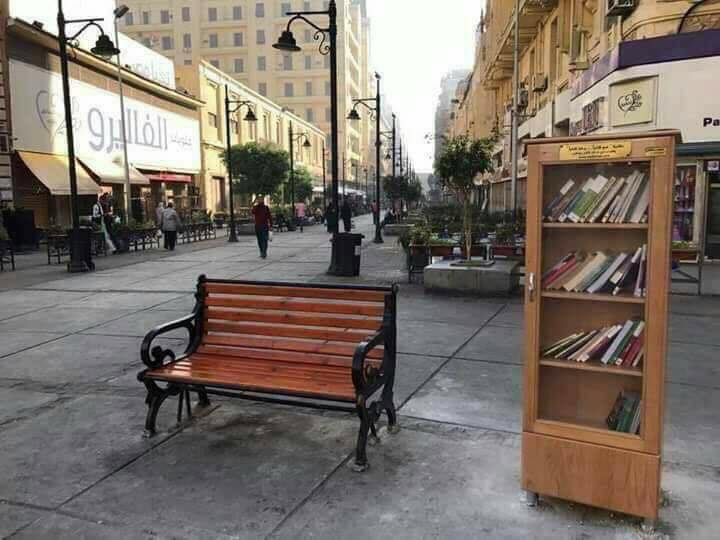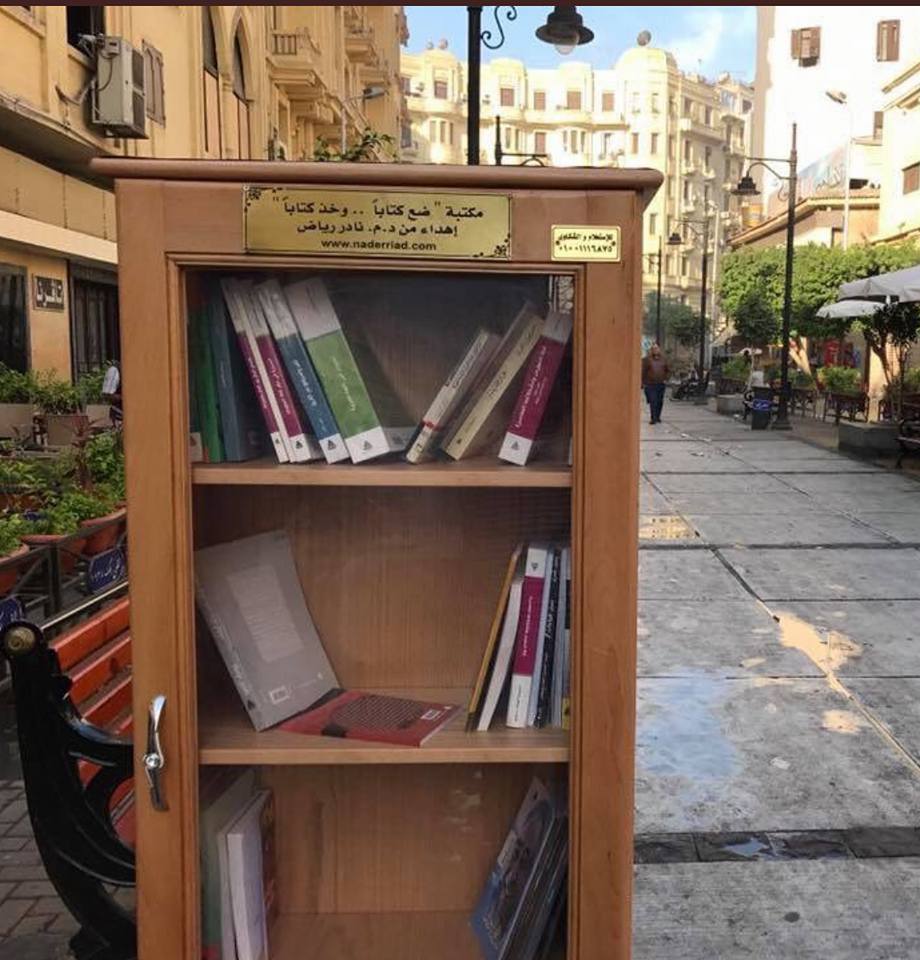 Photos provided by Khaled Al- Safty