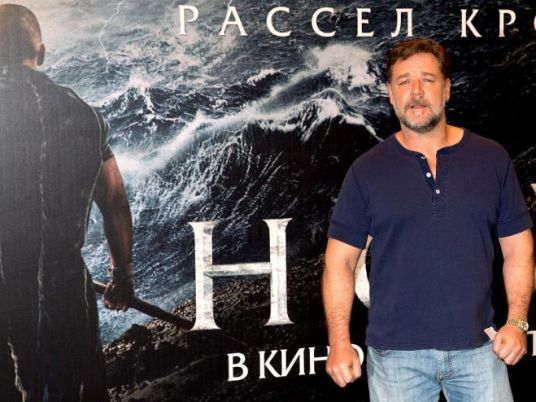 Indonesia has banned Hollywood biblical epic "Noah" starring Russell Crowe, censors said Tuesday, the latest Muslim country to stop the film being screened due to concerns it contradicts Islamic values.
Censors in the world's most populous Muslim-majority country said they decided to ban the film, which had been set for release Friday, as the depiction of prophets is forbidden under Islamic law.
As well as being a biblical figure, Noah is also a prophet for Muslims.
"We rejected the screening of the film in Indonesia," Zainut Tauhid Saadi, a member of the Indonesian Censorship Board, told AFP.
"The visual depiction of a prophet is forbidden in Islam," he said, adding: "The film will hurt both Christian and Muslim communities."
It came after the Paramount film based on the story of Noah's ark, which stars Crowe as Noah and is directed by Darren Aronofsky, was banned by Qatar, Bahrain and the United Arab Emirates earlier this month.
Egypt's top Islamic body, the Al-Azhar institute, has called for "Noah" not to be screened in the country.
The film has also angered some Christian institutions in the United States due to Crowe's reportedly unconventional portrayal of Noah.
The ongoing controversy over the film, which also stars Jennifer Connolly and Emma Watson, prompted Paramount to announce last month they would add an explanatory message to future marketing materials for the movie.
It issued a joint statement with the US-based National Religious Broadcasters body, announcing the move "to help audiences better understand that the feature film is a dramatization of the major scriptural themes and not a line-by-line retelling of the Bible story."
Indonesia has banned films in the past, including "Balibo" which which tells the story of Australian-based journalists allegedly killed by Indonesian troops in East Timor as Jakarta prepared to invade.
Jakarta claims the reporters were killed in crossfire.
"Noah" will be released this week in several countries, including the United States on Friday.