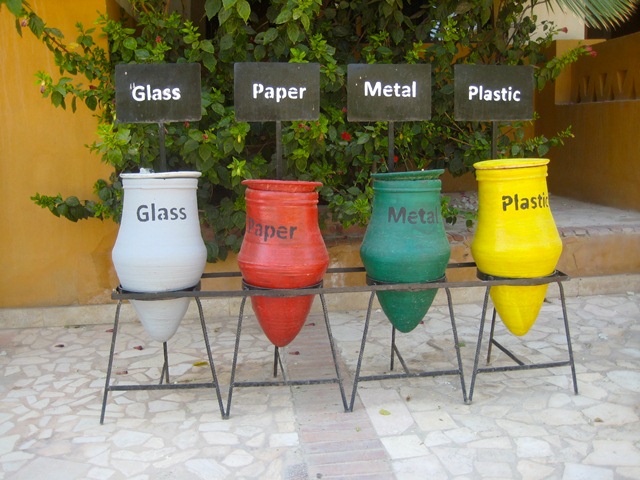 The Cleaner Production Technology Center (CPTC) at the Commerce and Industry Ministry has started the first stage of the industrial waste recycling project in the Tenth of Ramadan City and neighboring cities, in collaboration with the African Development Bank and the Deauville Partnership Fund.
Hanan al-Hadary of the Technology and Innovation Council said the US$2 million project aims to turn waste into raw material for different industries, adding that the first stage covers 2,600 factories.
"There are seven to 10 million tons of industrial waste every year," she said.
Ali Abu Senna, director of the CPTC, said the project will reduce the environmental impact of industrial waste, develop small and medium enterprises, encourage businessmen to invest in recycling and create new jobs. "We will have technical partnerships with the United Kingdom, Brazil, Denmark and South Africa in this field," he said. "And we aim to ​​establish a stock exchange for industrial waste in Egypt."
The Deauville Partnership Fund provides Middle East and North African countries with technical support to achieve sustainable development, improve the economy and create jobs in various fields. It is funded by the United States, the United Kingdom, Japan, Saudi Arabia, Turkey and Qatar, in addition to a number of international organizations, such as the African Development Bank, the European Bank for Reconstruction and Development and the World Bank.