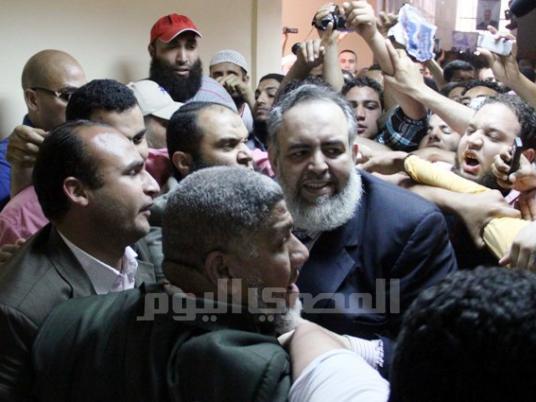 Osama Kamal, the presenter of "The Capital's Club" talk show on Egyptian state TV, said Thursday that Information Minister Ahmed Anis prevented the show from hosting disqualified presidential candidate Hazem Salah Abu Ismail.
Kamal said launched a severe attack against Anis at the beginning of his program on Thursday.
Independent newspaper Al-Shorouk quoted a State TV official as saying that Anis issued an order three hours before the program banning Abu Ismail from making appearances on state television. Anis did not give a reason for this decision.
On his show, Kamal said that Anis instructed the network to have Anis on after the presidential election was completed. Kamal noted that it did not make sense to host Abu Ismail after the presidential election.
"If the minister refuses to see Abu Ismail on Egyptian state TV, he will see him on other channels. Our credibility is lost in front of the thousands who commented on our Facebook page saying they were happy that Abu Ismail would appear. We let them down," Kamal said.
"If you believe that current events are too serious for us to report on, we can shut down state TV channels until stability is regained," he added.
Kamal denied that the SCAF was behind the decision, saying: "I phoned figures close to the military council and told them to ask the field marshal and the members [of the military council] whether made the decision to ban Abu Ismail from appearing on television, and they stressed that the council had nothing to do with the decision, and that it was made by the Information minister alone."
Edited translation from Al-Masry Al-Youm