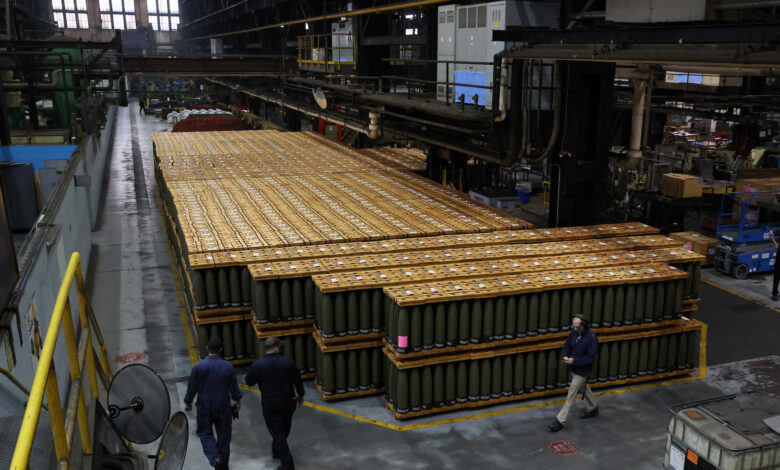 Inside a sprawling factory just off the President Biden Expressway in downtown Scranton, Pennsylvania, the future arsenal of Ukraine's war effort is being forged, one red hot artillery shell at a time.
Running full-tilt, as it was on a recent January morning, the Scranton Army Ammunition Plant churns out roughly 11,000 artillery shells a month. That may seem like a lot, but the Ukrainian military often fires that many shells over just a few days.
To meet that demand, the Scranton plant is undergoing a massive expansion, fueled by millions of dollars in new defense spending from the Pentagon. It's investing in new high-tech machinery, hiring a few dozen additional workers and will eventually shift to a 24/7 schedule of constant production.
"It's certainly ramped up over the last year. As we bring in more modern equipment, it'll be able to ramp up even further," said Todd Smith, senior director of General Dynamics Ordnance and Tactical Systems, which operates the plant for the Army.
"Intensity has gone up," Smith added. "Let's just put it that way."
The US and its allies have already sent nearly $50 billion in aid and equipment to Ukraine's military over the past year. To keep that up, and to rebuild its own stockpiles, the Pentagon is racing to re-arm, embarking on the biggest increase in ammunition production in decades, and putting portions of the US defense industry on a war-footing despite America technically not being at war.