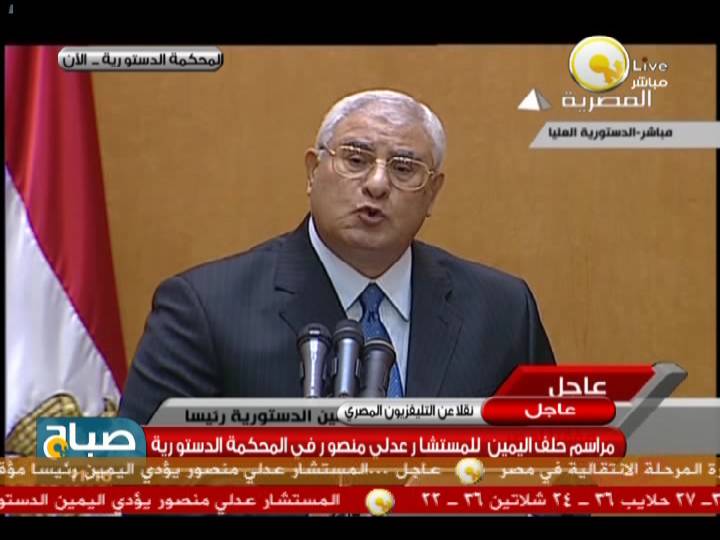 Interim President Adly Mansour appointed Ali Awad Mohamed Saleh presidential constitutional adviser, and Mostafa Hegazy political adviser.
On Thursday, Mansour was sworn in as interim president after the military overthrew President Mohamed Morsy in the wake of mass protests against him and the Muslim Brotherhood to which he belongs.
Mansour is expected to issue a constitutional declaration that includes the dissolution of the Shura Council and the forming of a committee to amend the constitution. He will also call for forming an interim government.