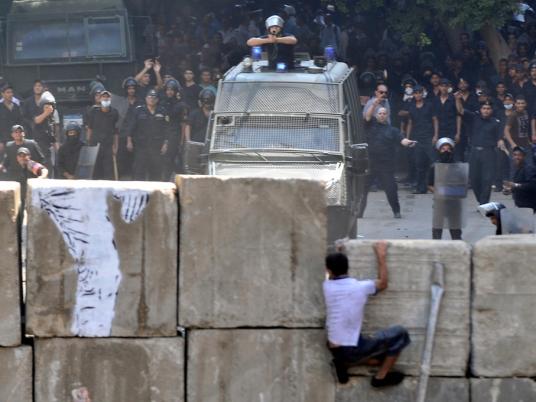 The Public Prosecution has said 142 people would be indicted for their alleged involvement in storming the US Embassy in Cairo, a spokesperson from the Interior Ministry's media department said Sunday.
The spokesperson said police had arrested 431 people since the start of clashes between security forces and protesters outside the embassy. Most of the demonstrators said they were protesting against a film produced in the US they deemed offensive to Islam and the Prophet Mohamed.
The prosecution said it would charge the 142 people already questioned within four days. The remaining 289 people arrested have yet to be investigated, according to the spokesperson.
On Tuesday, angry protesters stormed the embassy and replaced the American flag with a black flag reading "There is no god but God, Mohamed is the messenger of God." The same flag has been used often by extremist Islamist groups.
The spokesperson said that 44 of those arrested were fugitives, 68 ex-convicts, three in possession of firearms and four in possession of narcotic tablets or melee weapons.
The spokesperson did not announce the names of the declared fugitives or ex-convicts. The information could not be verified from independent sources.
The official praised the "support and assistance of citizens and various revolutionary movements and forces to reinforce the efforts of security authorities."
Edited translation from Al-Masry Al-Youm