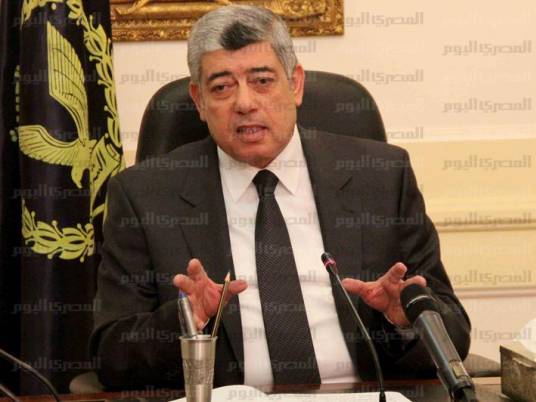 In an attempt to preempt criticism during the upcoming anniversary of the Mohamed Mahmoud clashes, the Interior Ministry has offered its condolences to those who died, adding it has holds the utmost respect for them, according to a statement released on Sunday.
The ministry also expressed readiness to hold the events of commemoration in way that conforms to awareness of participants.
The Interior Ministry was at the center of the clashes on Mohamed Mahmoud street, which erupted on 19 November 2011, when demonstrators tried to confront the ministry for its harsh tactics used in dealing with protesters and the forced dispersal of the Tahrir Square sit-ins. Around 35 were killed in the ensuing violence. Shortly after, a large concrete wall was built downtown, cordoning off the ministry from other areas of downtown.
The statement, which pays tribute to the victims of the clashes, seems to show the ministry's desire to normalize its relations with the revolutionary block.
"On this occasion, Interior Ministry offers condolences over death of all martyrs of the revolution, whose blood had raised the tree of national struggle which will be mentioned in history during such critic time. Long live free Egypt. Glory to the martyrs," the ministry said.
The statement also said the ministry works for the people, without discrimination and according to law. "The Interior Ministry, which performs its duties in protecting the state properties, sacrifices its members for the sake of stability and citizens' security. It affirms respect toward commemorating all the martyrs for the role in patriotic work," the statement added.
The ministry announced taking all security measures to secure the observance of the anniversary. It also called for attention that any infiltrators would harm their security.
The cabinet posted on their official Facebook page on Sunday, urging citizens to be highly cautious during the event as some groups plan to infiltrate participants to spread rumors and incite violence against police.