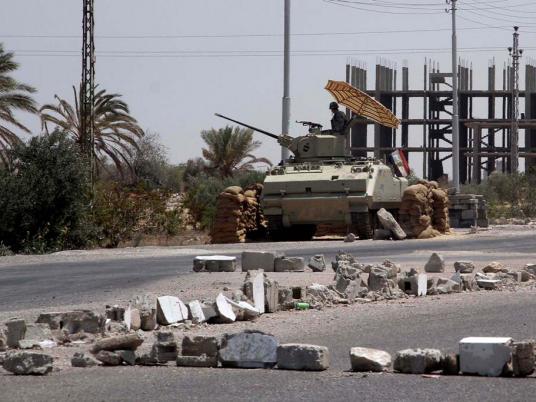 The Interior Ministry warned all police stations and security forces in South Sinai of the need to be on alert for jihadi attacks after the group Ansar Bayt al-Maqdes announced that it would avenge the killing of two senior members in the Gaza Strip.
Security measures were intensified through the deployment of patrol units along the roads. The police called on Bedouin guards in deeper valleys to report and arrest any suspected individuals moving within the valleys and coming from North Sinai.
A security source said that the statement was a precautionary measure, especially anticipating the arrival of many foreign tourists and Egyptians for Eid al-Adha. He pointed out that security services have not detected jihadis in the region at this time, but have received information that jihadis are planning operations.
Sinai activist Mohamed al-Tablaoey said the state of alert was announced in Arish three days ago.
Tablaoey added that Ansar Bayt al-Maqdes's threats should be taken seriously as the group has previously carried out revenge operations after the killings of jihadi leaders.
Edited translation from Al-Masry Al-Youm