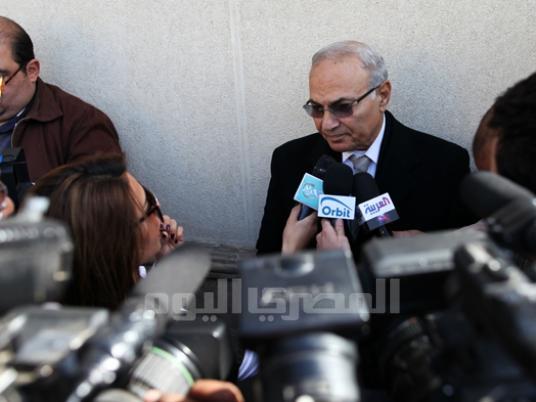 Osama al-Saidi, the judge assigned by the Justice Ministry to investigate corruption accusations against former presidential hopeful Ahmed Shafiq, searched the headquarters of the Cooperative Housing Association for Military Pilots on Thursday and reportedly obtained new documents incriminating the suspect.
Saidi told Al-Masry Al-Youm that the documents prove that Shafiq illegally seized 39 villas and chalets on the North Coast.
The agriculture minister has agreed with Saidi to submit a memorandum to President Mohamed Morsy requesting the cancellation of a decree former President Hosni Mubarak issued in 1991 that allegedly helped Shafiq acquire the land. The decree transferred land overlooking the Great Bitter Lakes near the Suez Canal from the General Authority for Fish Resources Development to a pilots' housing association headed by Shafiq. Shafiq is accused of then selling the land to Mubarak's sons at below-market prices.
The memorandum demanded that the land be returned to the fisheries authority and alleged that Mubarak and former Agriculture Minister Youssef Wali seized 119 acres of land surrounding the lakes.
Edited translation from Al-Masry Al-Youm