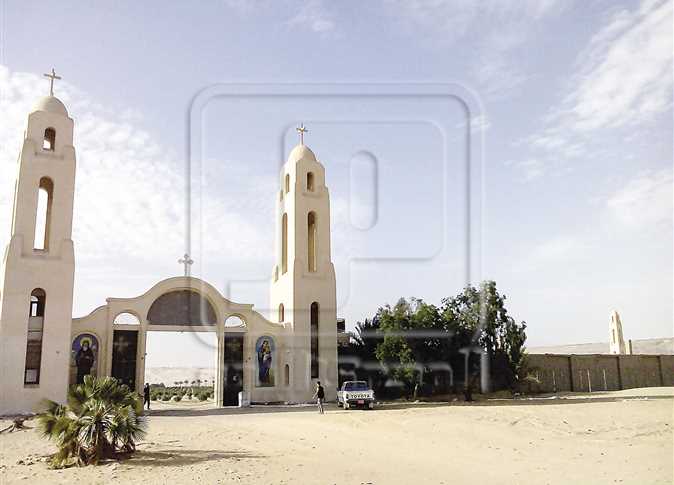 A joint team from the Supreme State Security Prosecution and the Public Prosecutor's office in Minya launched extensive investigations on Saturday into the Friday terrorist attack on touring group of Christians that left seven dead and 19 injured.
Preliminary inspections of the site revealed that the attack targeted two microbuses, each with 14 passengers from Minya, and a minibus carrying visitors from Sohag, all of whom were returning from visiting the Monastery of Saint Samuel the Confessor
The head of the Supreme State Security Prosecution ordered the two vehicles be seized. Police then transferred them to the headquarters of Minya's al-Edwa police station and ordered the prosecutor to cordon the scene.
According to survivor testimonies, terrorists surprised the driver of the second car, who fled to the western desert alongside seven passengers despite their injuries. The militants chased the first car, which was attempting to return to the monastery, opening heavy fire and killing the driver.
Witnesses added that the there were four attackers in total, who emerged from a four-wheeled car. All of them wore masked and military uniforms and spoke non-Egyptian accents, and three remained in the car to secure the area while one shot at the buses.
Four of the injured from the Sohag minibuses added that the attackers chased them and tried to stop the bus by shooting at them.
The Interior Ministry has deployed combat teams backed by armored vehicles to comb the scene and roads adjacent to the accident site in search of the perpetrators and the vehicle they used during the incident.
Troops also intensified their presence at the entrance to the monastery road and the Western Desert road, combing the area within 100 kilometers.
Edited translation from Al-Masry Al-Youm