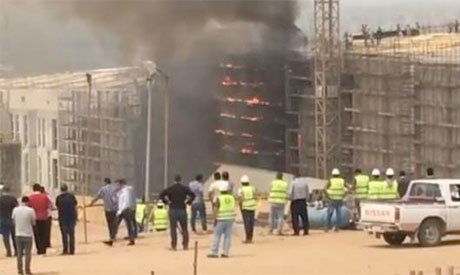 Investigations into the cause of the fire which erupted at the construction site of Egypt's Grand Egyptian Museum (GEM) in Giza on Sunday is still in progress, spokesman for the Administrative Prosecution Authority Mohamed Samir,told Al Masry Al Youm on Sunday.
The fire was quickly extinguished, according to Samir, with no casualties and no structural damage reported.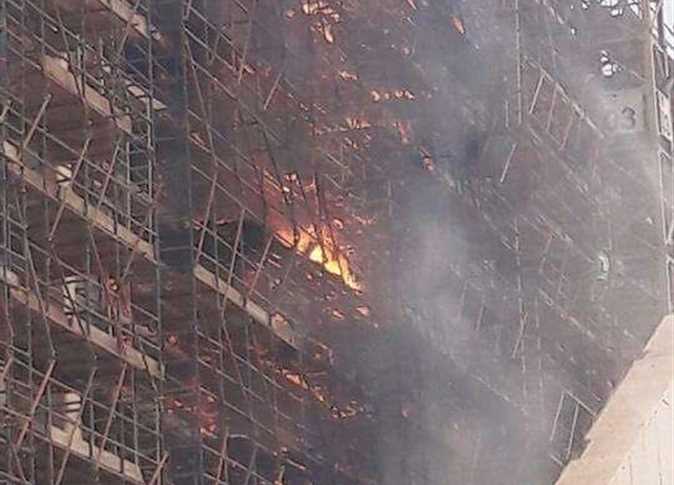 Secretary general of the Supreme Council of Antiquities Mostafa Waziri noted that no artefacts were damaged in Sunday's fire that swept through the scaffolding outside GEM, adding that firefighters from the museum's fire station, with help from Civilian Security fire trucks succeeded in extinguishing the flames nearly one hour after breaking out.
The Ministry of Antiquities stated that it will publish a detailed report on the causes of the blaze and the successful response of emergency services.
Footage circulating on social media platforms showed flames and plumes of thick black smoke rising over the entrance of the museum.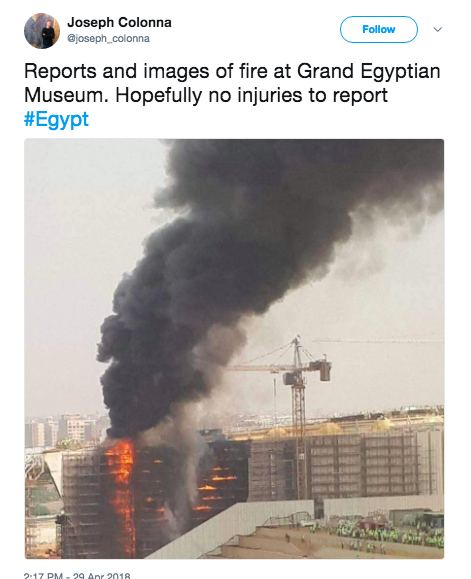 General supervisor of GEM told AMAY that the fire did not exceed the outer walls of the museum's backyard, ensuring that the museum will be ready to open its doors to visitors by the end of this year.
The museum covers about 490,000 square meters and is set to include more than 100,000 artefacts dating back to 7000 years of Egyptian history, including many belongings to the famed boy King Tutankhamun.
Egypt hopes that the inauguration of the new museum will help lure more tourists into the country and spur a vital tourism industry.