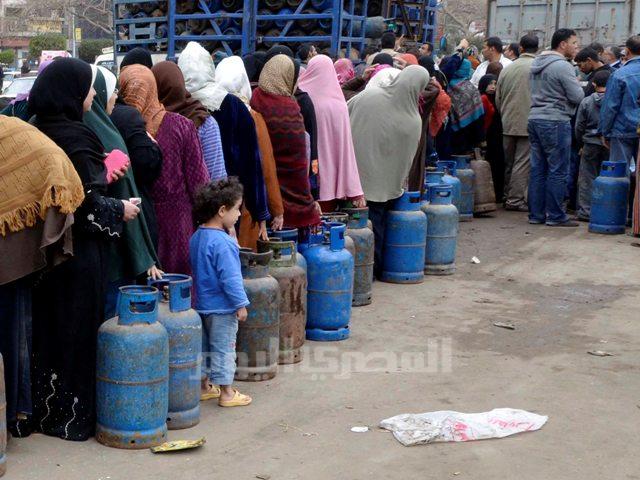 The Egyptian government has said it will start applying a coupon system for the distribution of butane gas cylinders next month, according to the head of an association of private investors in liquefied petroleum gas.
The Supply Ministry has reached an agreement with private and state-owned petroleum companies to distribute the gas, Mohamed Saad Eddin, head of the association, told state-run news agency MENA on Sunday.
The system primarily aims to make sure only those who deserve subsidies receive them, to prevent black market sales and the reoccurrence of cylinder distribution shortages at this time each year, Saad Eddin said.
He noted that the cylinders would be distributed with subsidy coupons. A family of three or four will get one coupon to be traded for a butane cylinder each month, and a family of five or more will receive two coupons.
According to reports by the Central Agency for Public Mobilization and Statistics, natural gas and butane prices rose by about 57.8 percent in October when compared to the previous month.
The rising price of gas and butane contributed to 7 percent inflation in October, when compared to the previous month.
Saad Eddin said the value of coupons was LE5, compared to the actual cost of the cylinder, LE55.
The coupon will be distributed to those who do not have a supply card at the price of LE25.
Saad Eddin said the prices of subsidized goods have to be sold at their actual market value, while low-income citizens should be supported with subsidized products.
Egypt consumes nearly four million tons of butane annually, and nearly two million tons is imported from abroad, according to Saad Eddin.