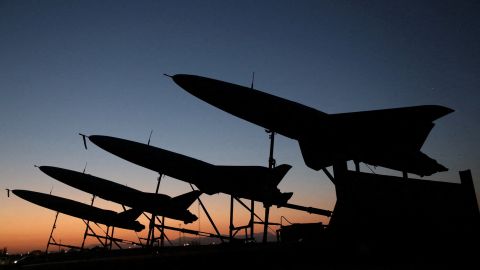 Iran has urged its citizens in Ukraine to leave the country and avoid traveling there due to "intensifying military clashes and increased unrest," according to a statement from the Iranian Foreign Ministry.
"Due to intensifying military clashes and increased unrest in Ukraine, Iranian citizens are strongly advised not to travel to this country. At the same time, all Iranians living in Ukraine are advised to leave the country to protect their life and safety," the statement reads.
The move comes after the US and European allies accused Iran of supplying drones to Russia for use in Ukraine. State Department Spokesperson Ned Price said on Wednesday that the US has "abundant evidence" that Iranian drones are being used to strike Ukrainian civilians and critical civilian infrastructure.
The White House said Iranian military personnel have visited Crimea to assist with Russian operations targeting civilian infrastructure in Ukraine using drones.
Iran continues to deny it is sending weapons to Russia for use in Ukraine. "Iran does not send arms to the warring sides in Ukraine and wants an end to the war and an end to the displacement of people," Iran's Foreign Minister Hossein Amirabdollahian tweeted on Friday.