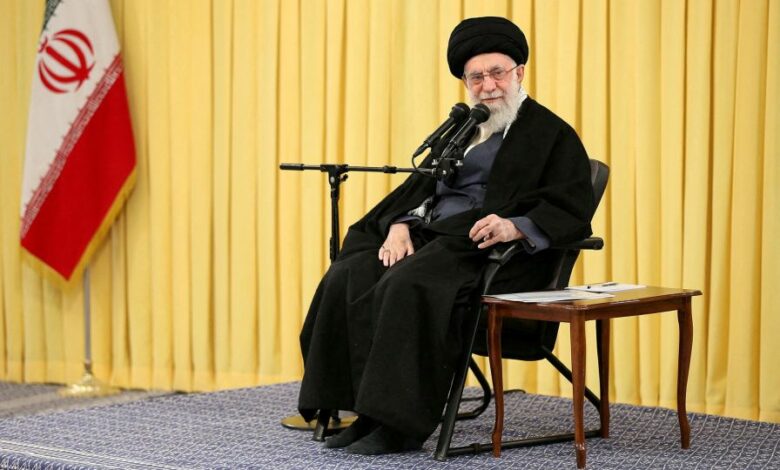 Iran's Supreme Leader Ali Khamenei welcomed "Egypt's desire" to resume diplomatic relations with his country, during his meeting with the Sultan of Oman, Haitham bin Tariq, in Iran on Monday.
In a series of tweets posted on Khamenei's Twitter account after his meeting with the Sultan of Oman, the Iranian supreme guide said: "We believe the expansion of Iran-Oman relations in all fields is to the benefit of both sides. Increased cooperation between the two countries is of significance since the two share the Strait of Hormuz, which is a very important waterway."
"We welcome Egypt's interest in restoring relations with the Islamic Republic of Iran, and we have no problem in this regard," he added.
The Sultan of Oman arrived in Iran on Sunday for a two-day visit, during which he met Khamenei and Iranian President Ibrahim Raisi.
The Sultan of Oman's visit came about a week after his visit to Egypt, during which he met Egyptian President Abdel Fattah al-Sisi.
Sisi and the Sultan
Sisi decorated the Sultan of Oman Haitham bin Tarik with the Order of the Nile, the highest Egyptian decoration – an affirmation for the depth of historical relations between the two countries.
Sultan Haitham bin Tarik in turn awarded Sisi the Oman First Order as a show of fellow appreciation as well, expressing pride in the ties that between the two nations and their people.
Stalled relations
Relations between Cairo and Tehran deteriorated after the Iranian Islamic Revolution, and witnessed a remarkable improvement during the era of the late Egyptian President Mohamed Morsi.
However the development of relations did not last long after toppling Morsi and the Muslim Brotherhood from power.