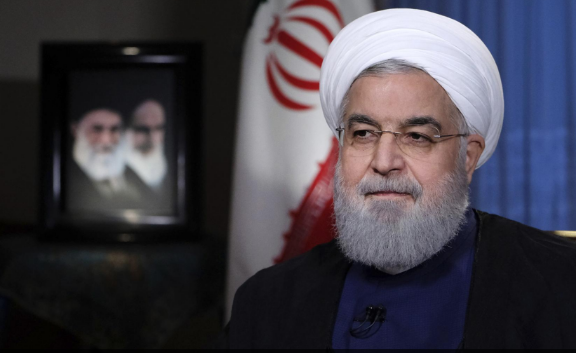 Iran has been in economic turmoil since US President Donald Trump announced he would withdraw from an international deal that lifted sanctions against Iran's economy. The measures were reintroduced Tuesday.
Iranian President Hassan Rouhani said in a televised speech on Monday that the United States had launched "psychological warfare" against Iran in the aftermath of its withdrawal from a 2015 nuclear deal.
"They want to launch psychological warfare against the Iranian nation and create divisions among the people," he said.
Widespread protests against a deteriorating economy have erupted throughout Iran since US President Trump announced in May that he would withdraw the US from a 2015 nuclear deal with Iran and reintroduce sanctions that had been lifted as part of the deal.
"America will regret imposing sanctions on Iran," Rouhani said. "They are already isolated in the world. They are imposing sanctions on Iranian children, patients and the nation."
Two waves of sanctions