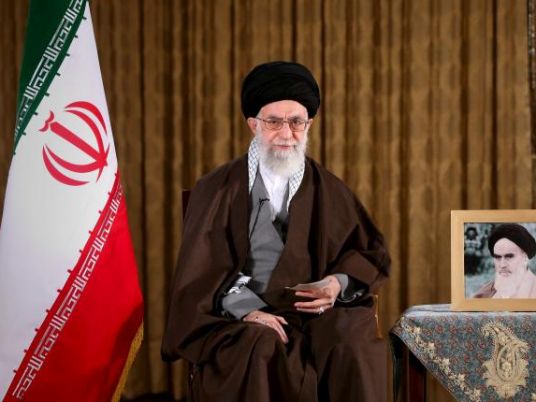 Iran's supreme leader on Sunday criticized the government of President Hassan Rouhani for promoting a "Western-influenced" United Nations education plan which his hardline allies have said contradicts Islamic principles.
Ayatollah Ali Khamenei's remarks came ahead of May 19 polls, in which the president is seeking re-election.
"In this country, the basis is Islam and the Koran. This is not a place where the faulty, corrupt and destructive Western lifestyle will be allowed to spread its influence," Khamenei told a gathering of educators, according to his website.
"It makes no sense to accept such a document in the Islamic Republic," Khamenei said, referring to the Education 2030 plan proposed by the United Nations Educational, Scientific and Cultural Organization (UNESCO).
Khamenei did not give details of his opposition to the UNESCO plan, but hardline commentators in Iran have said its promotion of gender equality in education contravened Islam.
"How can a so-called international body which is under the influence of the great powers allow itself to assign duties for countries with different histories, cultures and civilizations?" said Khamenei, who often warns of a "soft war" mounted by the West to topple Iran's Islamic government.
Khamenei has the final say over policy in Iran and has repeatedly distanced himself from Rouhani in recent weeks.
But he has stopped short of backing any of Rouhani's hardline opponents, who include influential cleric Ebrahim Raisi and Tehran Mayor Mohammad Baqer Qalibaf.
A UN human rights report issued in August 2015 said Iran had almost achieved universal enrolment and gender parity at all educational levels.
But the report said that gender-ratio policies adopted in 2012 had led to a fall in enrolment of female students in universities.
Reporting by Dubai newsroom; Editing by Noah Browning and Andrew Bolton