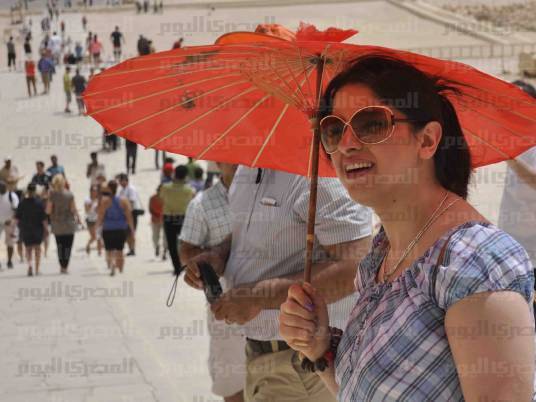 A group of Iranian tourists arrived in Egypt on Friday, the first such visit since a two-month moratorium was imposed after Salafis protested rapprochement with Iran, Egyptian sources said.
132 Iranian tourists arrived Friday in Aswan aboard Egyptian airline Memphis and planned to visit archaeological sites, announced civil aviation authority chief Sherif Ibrahim. They were surrounded by tight security.
In April, Egypt decided to suspend visits by Iranian tourists following protests staged by Salafis. Egypt and Iran broke off diplomatic relations following the Islamic revolution in Tehran in 1979.
Salafis fear Iranian attempts to spread Shiism in Egypt.
Relations between the two countries have been strained since 1979, when Iran refused to sign the Egypt-Israel Peace Treaty. President Mohamed Morsy has taken positive steps towards ending this moratorium.
Edited translation from MENA and Al-Masry Al-Youm