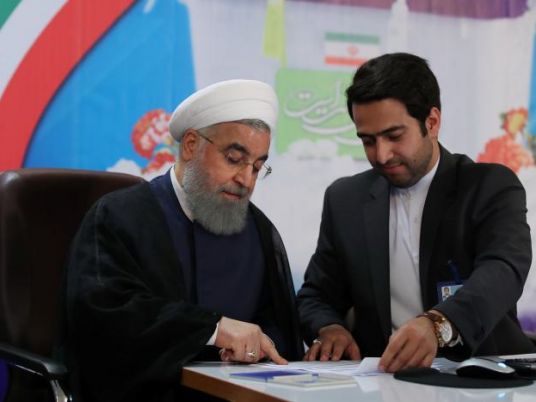 Former president Mohammad Khatami, considered the spiritual leader of Iran's reformists, urged voters on Sunday to re-elect President Hassan Rouhani and support his policy of seeking to end Iran's isolation from the rest of the world.
Iran's hardline security and judicial powers, which operate separately to the presidency and are close to Iran's ultimate authority – Supreme Leader Ayatollah Ali Khamenei – have banned media from publishing Khatami's image or mentioning his name.
But Khatami has played a prominent role in elections by using social media to urge voters to back pro-reform candidates.
"We have started on a path with Rouhani and we have come half way. We have resolved some problems and bigger problems remain for us to resolve on this difficult path with him," Khatami said in a video message released on social media.
"It is now your turn to renew your vote for our dear Rouhani in order to strengthen hope for a better future," he said.
Rouhani, a pragmatist Muslim cleric, was elected in a landslide victory in 2013 on promises to ease the Islamic Republic's international isolation and open up society.
He is standing for a second term against five other candidates, mostly prominent hardliners, on May 19, with a run-off a week later if no candidate wins more than 50 percent of votes cast in the first round.
In his first term, Rouhani pushed through a landmark agreement with global powers to limit Iran's nuclear program in return for the lifting of international financial sanctions.
However, even his supporters acknowledge he has made relatively little progress on his domestic agenda, after promising Iranians would enjoy the same rights as anyone else.
Reporting by Dubai newsroom; Editing by Louise Ireland