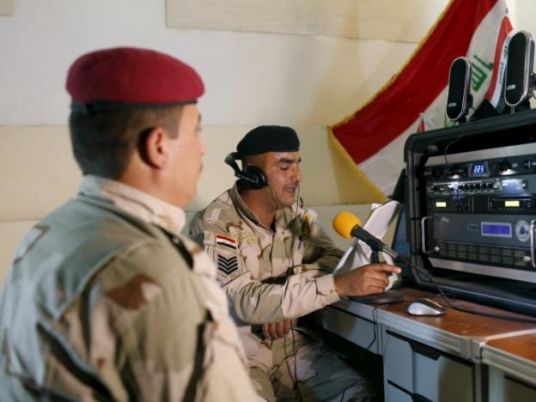 Iraq launched a radio station on Tuesday to help Mosul residents stay safe during the upcoming military offensive to dislodge Islamic State from the largest city under its control, state TV said.
The radio will give instructions on possible safe exit routes, places to avoid, where to find assistance and emergency numbers to call during the offensive.
The Radio of the Republic of Iraq in Mosul is based in the town of Qayyara, 60 kilometers (40 miles) south of Mosul and home to an airbase which will serve as a hub for the U.S.-led coalition supporting Iraqi military units.
Prime Minister Haider al-Abadi wants to capture Mosul this year and the push on the city could start as soon as this month, according to local military commanders.
Humanitarian planning is running in parallel to the military preparations, with the U.N. predicting up to one million people could flee the city in all directions.
Mosul, with a pre-war population of 2 million, is the last major city under control of Islamic State in Iraq and its capture would signal the group's defeat in this country.
It was from Mosul's Grand Mosque that Islamic State leader Abu Bakr al-Baghdadi proclaimed two years ago a "caliphate" over parts of Iraq and Syria.