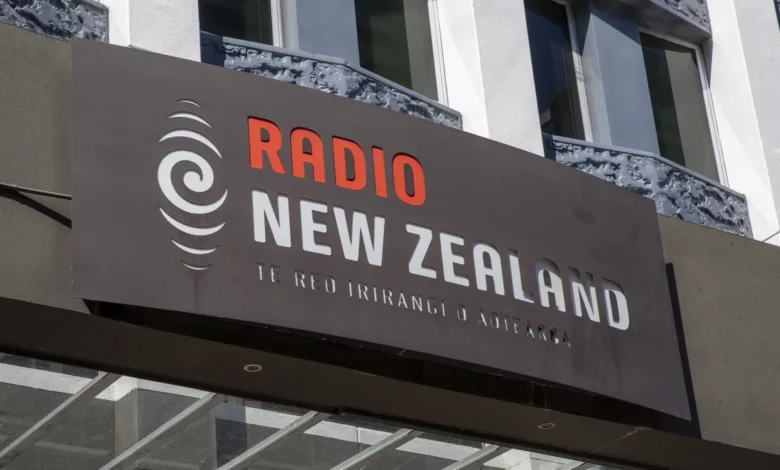 Wellington, New Zealand
CNN
 —  New Zealand's national radio broadcaster has launched an investigation and put a staff member on leave after it said a series of news stories on its website about
Russia's invasion of Ukraine
had been edited to present "a false account of events."
Radio New Zealand (RNZ), which is government-funded but has editorial independence, had by Sunday corrected 16 stories on its website dating back to April 2022 because of what it termed "inappropriate editing."
The corrections RNZ added to the stories indicated the editing had changed the original stories to present pro-Russian interpretations of some events in Ukraine as fact. Fourteen of the stories had been supplied by Reuters and one came from Britain's BBC, the links to the stories show.
RNZ said in a statement it was continuing a detailed audit and analysis of all stories that could have been inappropriately edited.
RNZ is a media client of Reuters.
"Reuters has addressed the issue with RNZ, which has initiated an investigation," a spokesperson for Reuters said.
"As stated in our terms and conditions, Reuters content cannot be altered without prior written consent. Reuters is fully committed to covering the war in Ukraine impartially and accurately, in keeping with the Thomson Reuters Trust Principles."
The BBC said the issue was a matter for Radio New Zealand and all queries should be directed to them.
A spokesperson for New Zealand's minister for broadcasting and media, Willie Jackson, said the minister had been briefed on the matter.
The broadcaster said on Friday it had become aware of the issue, without providing further specifics, and had started an "immediate investigation". It added that a staff member had been put on leave while the inquiry was taking place and was now prevented from accessing RNZ's computer systems.
On Saturday RNZ chief executive Paul Thompson announced an external review of RNZ's editing processes. The outcome of the review will be made public.
The issue became public after changes were made to a June 8 Reuters story about the use of the word "war" in Russia.
The story was edited on RNZ's website to read that in 2014 "a pro-Russian elected government was toppled during Ukraine's violent Maidan colour revolution." The piece then inaccurately claimed that "Russia annexed Crimea after a referendum, as the new pro-Western government suppressed ethnic Russians in eastern and southern Ukraine."
Pro-Russian President Viktor Yanukovich was toppled in 2014 in what became known as the Maidan Revolution after months of protests triggered by his reneging on a promise to forge tighter links with the European Union. Dozens of protesters were killed.
The referendum on Crimea was deemed a sham by Ukraine and most Western governments. They have also accused Russia of using false allegations of suppression of ethnic Russians to justify pro-Moscow separatist groups declaring independence in eastern Ukraine.
The corrected version on the RNZ site restored the original wording in the Reuters story, which stated that the "conflict in eastern Ukraine began in 2014 after a pro-Russian president was toppled in Ukraine's Maidan Revolution and Russia annexed Crimea, with Russian-backed separatist forces fighting Ukraine's armed forces."
A United Nations General Assembly resolution declared the Crimea referendum as invalid, while the United Nations Human Rights Office said in 2014 that ethnic Russians in Ukraine had falsely claimed to be under assault to justify Russian intervention.