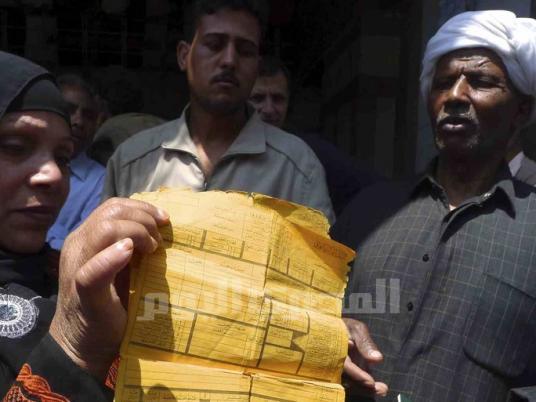 A delegation from the Iraqi Muslim Brotherhood and its political party visited the headquarters of the Freedom and Justice Party Saturday to meet with FJP leaders.
The meeting was attended by Ayad al-Samarrai, secretary general of the Iraqi Islamic Party; Saad al-Katatny, former speaker of Egypt's People's Assembly; and Essam al-Erian, acting head of the FJP.
Samarrai, who also serves as the speaker of the Iraqi parliament, said he came to Egypt to visit a number of political leaders, including President Mohamed Morsy, as well as Al-Azhar Grand Sheikh Ahmed al-Tayyeb and Muslim Brotherhood Supreme Guide Mohamed Badie.
"We discussed many issues, especially the situation in Iraq, and trade between our two countries in order to develop Egyptian-Iraqi relations. We also talked about the political situation in the Arab region," Samarrai said.
He added that the delegation explained to the FJP the Iraqi initiative to resolve the crisis in Syria.
"The efforts of Egypt and Iraq must be united until the Syrian people gain the freedom to elect their president," he said, adding that Egyptian and Iraqi pressure on the regime in Syria could end the bloodshed.
Samarrai stressed that the visit was an effort to coordinate on economic and political issues as Egyptian companies must be encouraged to cooperate with Iraqi companies to stimulate economic development.
Samarrai invited the FJP to visit Iraq soon and said President Morsy should visit Iraq so that agreements can be made between the Iraqi and Egyptian governments for coordination on many issues.
Edited translation from Al-Masry Al-Youm