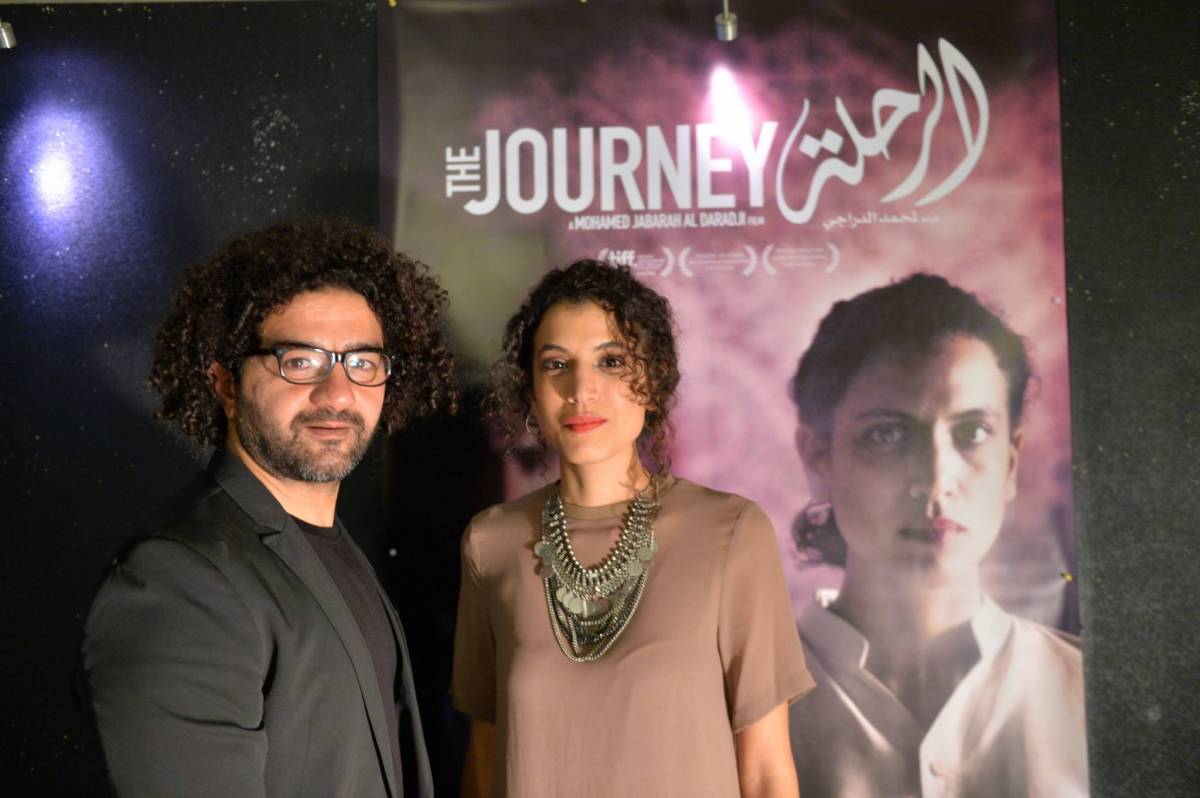 The Iraq War may have ended in 2011, but for filmmaker Mohamed al-Daradji, the conflict that tore his country apart remains very much part of his everyday life.
"You could say that my movies are a way of coping with the (aftermath) of the war," the 40-year-old told AFP in Los Angeles this week as he discussed his latest drama, "The Journey."
"To me, the people of Iraq have not grieved, they have not come to terms with what happened… and I felt that maybe this is how my film can help and allow people to see themselves on the big screen."
The film transports viewers to 2006 — five minutes before Iraqi dictator Saddam Hussein died by hanging at dawn, Daradji says — and introduces a female suicide bomber planning an attack during the reopening of the Baghdad train station.
Within the confines of the station, where the drama unfolds, Daradji relays Iraq's pain and suffering through various narratives — from the distraught child bride in a wedding dress, to street children surviving by selling flowers and polishing shoes and a musician returning to normal life after 22 years in a POW camp.
Added to the mix are the American soldiers patrolling the station and barking orders,their humanity poking through as one sings a lullaby to his child back home on the phone.
The first film to be released commercially in Iraq in 27 years, "The Journey" has been selected as Iraq's official contender for the upcoming Oscars in the foreign-language category.
It will be Daradji's third time representing his country at the Oscars, following "Ahlaam" in 2007 and "Son of Babylon" in 2010.
Like Daradji's four other features, "The Journey" examines the war's consequences, this time through the eyes of the female protagonist as she comes to terms with the horrible act she is about to commit.
– 'A form of therapy' –
Daradji said he was inspired to make the lead character a woman after reading an article about a 17-year-old Iraqi girl arrested with a bomb strapped to her waist.
"I began to make some research and found out there were more than 200 female suicide bombers in Iraq," he said.
His storyline developed further after he eventually was allowed to meet with a female prisoner captured by the Iraqi army.
"I looked at her and she was a human being, she was beautiful and so smart," he said. "And the question that I raise through 'The Journey' is whether there is redemption (for suicide bombers), whether they can get back the humanity that they lost."
He said his next movie, "Bird of Paradise," will also feature a woman as the central character, as well as children.
"When I think back to my childhood, there was no one who could listen to me and maybe that's why I use children in my films and women also," he said. "To give them a voice."
As with all his features so far, Daradji said his latest project will again touch on Iraq's turbulent history.
"In a funny way, I think all Iraqis suffer from PTSD (post-traumatic stress disorder)… and through my films I am shouting, I am letting out my anger, my frustration," Daradji said.
"I made 'The Journey' for selfish reasons," he added. "In a way, it helped me come to terms with myself.
"You can call it a form of therapy."