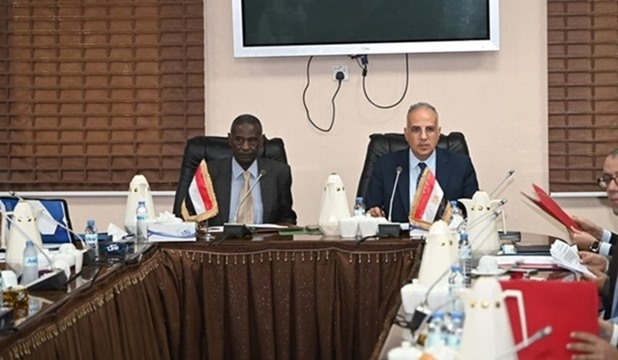 Minister of Irrigation and Water Resources Hani Sweilem on Saturday hailed deeply-rooted ties linking Egypt and Sudan, and their long history of cooperation in various areas, especially water resources.
Sweilem is currently paying a two-day visit to Sudan; the first to a Nile Basin country since assuming office.
In Khartoum, he met with his Sudanese counterpart Daw Al-Bait Abdul-Rahman to discuss several files of common concern.
Abdul-Rahman emphasized the necessity of sincere cooperation with the Nile Basin countries, attaching special attention to South Sudan, especially in dealing with floods and ways of controlling them.
The two ministers toured the HQ of the permanent Egyptian-Sudanese Technical Authority for Nile water.
The authority is specialized in conducting studies to optimize the management of the Nile River waters and ensure integrated coordination in exchanging data of measurement stations in Egypt and Sudan in a way that helps both governments to effectively manage their water resources.
The ministers also toured an under-construction forecast center established in coordination between the two countries to launch a unified hydrological database for the river's revenues.