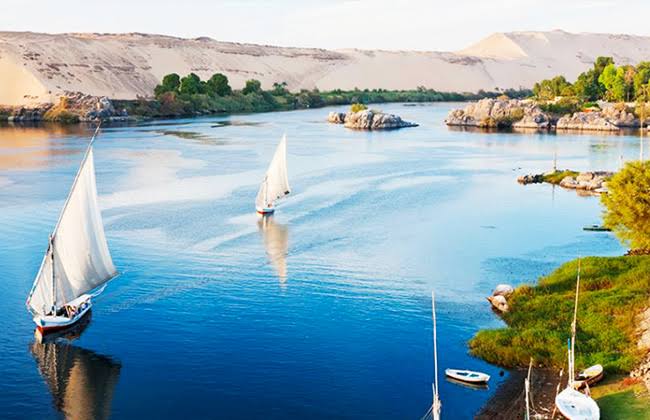 Minister of Water Resources and Irrigation Hani Swelim praised the long-standing cooperation between Egypt and the Netherlands especially in international fora.
The minister's remarks were made during his meeting with Dutch Envoy Meike van Ginneken in the presence of former envoy Henk Ovink on the fringe of the World Water Week.
Swelim commended cooperation with the Netherlands in placing water issues on the world climate agenda during COP27 conference held in Sharm El Sheik, asserting Egypt's Keenness on continuing coordinaton with the Dutch side during the upcoming summit of COP28.
He also pointed out to convening the Egyptian-Dutch Consultative Council on the fringe of the 6th Cairo Water Week, due to be held in October, noting that he extended an invitation to a Dutch delegation to tour El Hamam water treatment station as well as a project to protect coasts of Kafr El Sheikh depending on eco-friendly technologies.
The two sides also discussed a number of cooperation files especially the Joint Cooperation in Applied Research Programme ( JCAR), which is a long-term Programme between Egypt & The Netherlands in water-related topics that includes 3 projects.
The minister said that Egypt is seeking to establish long-term partnership with the Dutch side as a working group will be formed to prepare for the second phase of JCAR project.
Preparations are also underway to outline a technical study to restore the environmental balance to Egypt's northern lakes in cooperation with the Dutch side, added the minister.