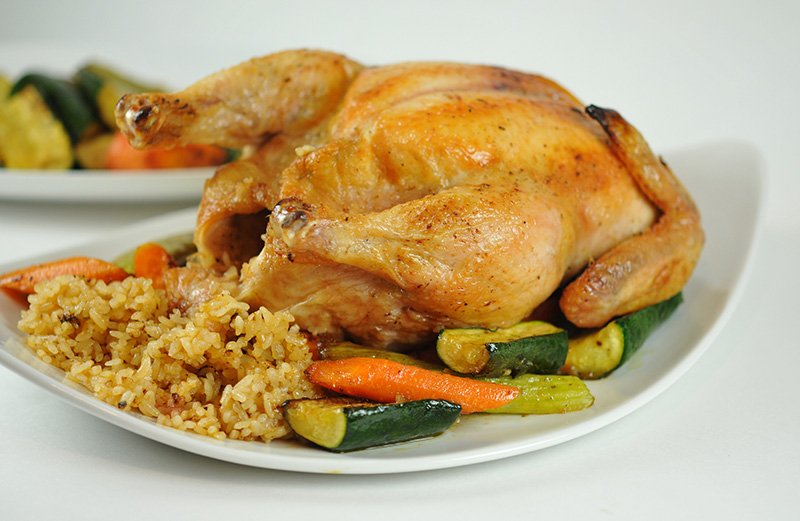 Following the appearance of 50,000 tons of frozen Brazilian poultry across Egyptian markets, many have taken to social media to ask if the poultry were slaughtered according to Islamic Sharia.
A member of the Importers Division at the Chamber of Commerce, Sayed al-Nawawy, assured that the slaughtering of the Brazilian poultry was carried out in accordance with Islamic Sharia, in addition to conforming to Egyptian standard specifications.
Nawawy said that Egypt imports large quantities of chicken from Brazil without guts, after making sure that the poultry is free of any diseases.
Egypt signed contracts to import large quantities of Brazilian poultry, after ensuring their safety and suitability for sale and storage, he said.
Al-Masry Al-Youm adds that the imported poultry is every bit as nutritious and safe for consumption as locally sourced Egyptian chicken.
The imported Brazilian poultry is further characterized by their low price.
Where to find Brazilian poultry in Egypt
The Ministry of Supply sells Brazilian chicken at the "Welcome Ramadan" outlets across the country. It is also sold at the headquarters of the ministry-affiliated consumer complexes, and in famous supermarkets.
Frozen Brazilian chicken price
The prices of frozen Brazilian chicken vary according to their weight as follows:
– Brazilian chicken weighing 1.5 kg costs LE90
– Brazilian chicken, weighing 1,200 grams costs LE72
– Brazilian chicken weighing 1,100 grams costs LE71.5
Edited translation from Al-Masry Al-Youm