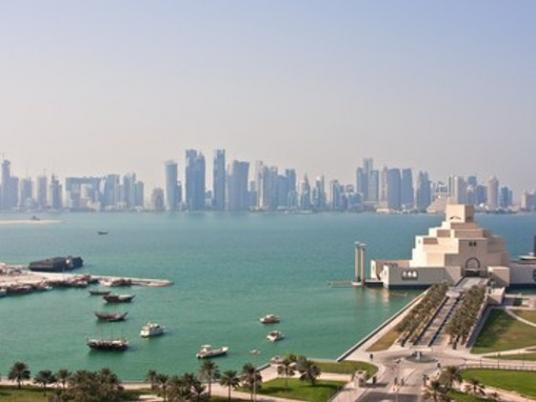 Leaders of energy-rich Gulf monarchies meet on Tuesday to hammer out a common strategy to fight the threat from Islamic extremism and plunging oil prices.
The newly reconciled Gulf Cooperation Council (GCC) is gathering for its annual summit in Qatar, whose support for the Muslim Brotherhood caused months of acrimony with fellow members Saudi Arabia, Bahrain and the United Arab Emirates.
"The simple fact that the annual summit is taking place is already a success," a Qatari official told AFP, alluding to earlier doubts about the event being convened in Doha.
The leaders of GCC members, which also include Kuwait and Oman, are also expected to discuss relations with neighbouring Iran, economic integration as well as unrest in Syria, Iraq and Yemen.
The summit, which is due to start at around 6pm (1500 GMT), has been shortened to just one day, from two previously scheduled, according to organisers who gave no reason for the reduction.
Saudi Arabia, the United Arab Emirates and Bahrain have returned their ambassadors to Qatar after recalling them in March in protest at Doha's perceived interference in their internal affairs with its support for the Muslim Brotherhood.
Qatar is still providing shelter for many Brotherhood leaders, especially from Egypt.
Security issues are likely to dominate the Doha summit. Most GCC states are members of the US-led international coalition fighting the Islamic State (IS) jihadist group in Iraq and Syria.
Saudi and UAE warplanes have carried out a number of raids on IS targets while Kuwait has provided logistical support to the coalition.
The summit will study steps to implement an earlier decision to form a joint military command, based in Riyadh, to coordinate regional military cooperation and achieve "defence integration", according to the GCC secretariat.
It will also consider the establishment of a naval force to be stationed in Bahrain and a joint police force with its headquarters in the UAE.
Another key issue is the plummeting price of oil, which makes up around 90 percent of GCC public revenues.
The price of oil has fallen by about 40 percent since June, putting GCC states at risk of losing about $300 billion in income compared with last year's oil revenue of $730 billion.
Oil prices have extended their losses since OPEC kept its production unchanged last month, under pressure from Gulf members led by Saudi Arabia seeking to defend their market shares.