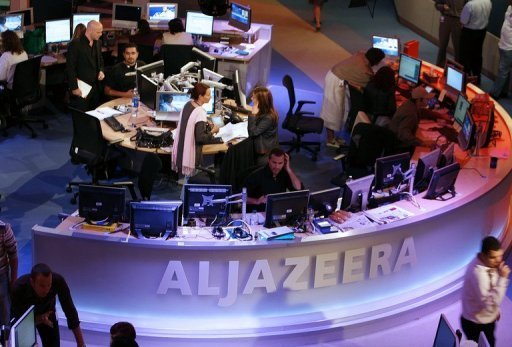 Qatar's emir urged Gulf Arab leaders on Tuesday to shake off a damaging rift over Islamist politics and work together to tackle common threats across the region.
The six members of the Gulf Cooperation Council (GCC) — Qatar, Kuwait, Saudi Arabia, Bahrain, the United Arab Emirates and Oman — face chaos in Yemen, Syria and Iraq, political turmoil in Egypt, sectarian tensions and a falling oil price.
"Against these dangers and challenges that surround us on all sides, we cannot be sidetracked by differences over details," the emir, Sheikh Tamim bin Hamad Al Thani, told the annual gathering of GCC heads of state, which he also hosted.
The summit followed months of disputes over Doha's support for Islamist groups, such as the Muslim Brotherhood, with Saudi Arabia, the United Arab Emirates and Bahrain withdrawing their ambassadors from Qatar in March over the issue.
The three states agreed to return their diplomats last month, seeking to patch up a schism among the Arab world's wealthiest countries that has ramifications across the region.
The six GCC states agree broadly on the need to confront militant forces such as Islamic State, with Saudi Arabia, the UAE and Bahrain taking part in U.S.-led airstrikes on the group. But big differences still remain over foreign policy, particularly regarding Egypt and Iran.
The emir said recent experience had "taught us not to rush to convert disagreement in political viewpoints … into differences that would affect sectors such as economy, society, media and others".
Saudi Arabia and the UAE accuse the Muslim Brotherhood of undermining their security and destabilising that of Egypt, the most populous Arab country and an ally of Riyadh and Abu Dhabi.
In a joint statement after the summit, the GCC countries said they all supported Egypt, but did not elaborate.
Riyadh and Bahrain both also see Iran as a major regional threat. That view is not shared by some of their GCC partners, particularly by Oman, which has hosted secret talks between Tehran and the United States.
The summit said leaders had demanded that Yemen's Shi'ite Muslim Houthi militia withdraw from the capital Sanaa, which it seized in September, and relinquish its control over the country's government institutions.
The six countries also confirmed that they planned to set up a joint naval force, but gave no details about the project.
The GCC has already set up a joint military force, the Peninsula Shield, which was created in 1986 to defend Gulf countries from potential threats and is based in Saudi.