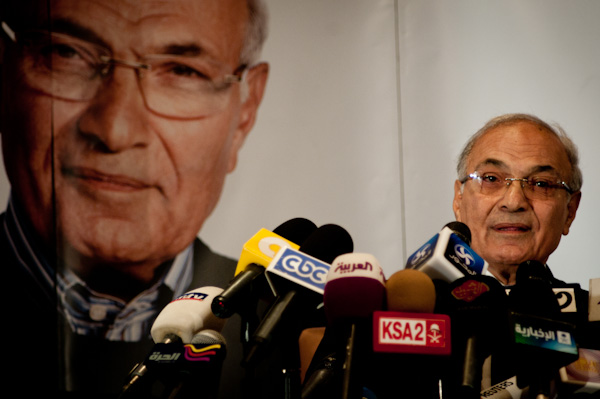 A number of Islamic Jihad leaders announced Tuesday that they will support Ahmed Shafiq, Hosni Mubarak's last prime minister, in the presidential runoff against the Muslim Brotherhood's Mohamed Morsy.
They also announced that the movement will launch a political party called Democratic Jihad.
Sabra Ibrahim, deputy founder of the party, told Al-Masry Al-Youm that the leaders announced their support for Shafiq out of fear that the state would be transformed from a civil state to a theocracy headed by the Muslim Brotherhood's supreme guide if Morsy wins.
Yasser Saad, an Islamic Jihad leader, said that the civil state represented by Shafiq is the opposite of the theocratic state the Brotherhood desires.
Edited translation from Al-Masry Al-Youm