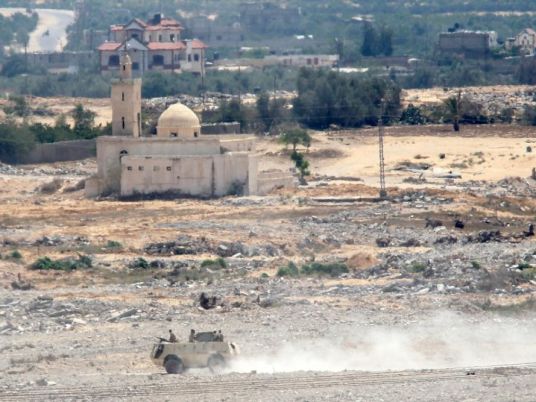 A local leader of Islamic State's branch in Egypt's Sinai Peninsula has been killed, the group and a security source said on Sunday.
The group identified the leader as Abu Jaafar al-Maqdesi and released a poster-like mourning notice titled "Caravans of shuhada (martyrs)" with a photo of a smiling, bearded man wearing a coat and a cap.
"Brother Abu Jaafar al-Maqdesi, may God accept him," a brief message posted on the group's telegram channels read, without giving details on where, when or how he was killed.
An Egyptian security source identified the man as the head of Islamic State in the Mediterranean town of Sheikh Zuweid, located near the border with the Gaza Strip.
The Egyptian army, backed by security forces, has killed hundreds of suspected militants in a major operation that began in February targeting insurgents behind a series of attacks against military and civilian targets in the Sinai.