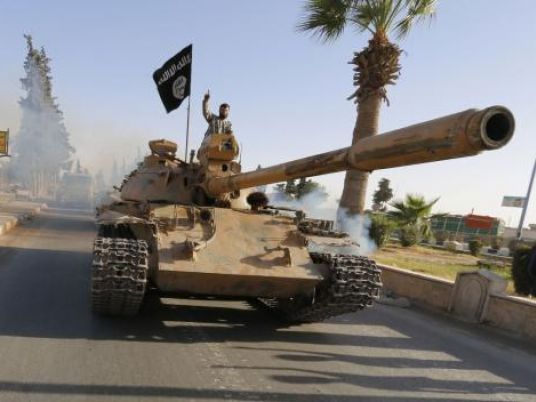 The Islamic State armed group which holds swathes of territory in Iraq and Syria issued a video online on Tuesday purporting to show two Japanese hostages and demanding $200 million from the Japanese government to save their lives.
A knife-wielding black-clad figure, standing in a desert area along with two kneeling men wearing orange clothing, said the Japanese public had 72 hours to pressure their government to stop its "foolish" support for the U.S.-led coalition waging a military campaign against Islamic State.
"Otherwise this knife will become your nightmare," the black-clad figure said in English. He demanded "200 million" without specifying a currency, but an Arabic subtitle identified it as U.S. dollars.
In Tokyo, a Japan foreign ministry spokesman said: "We are aware of the report. At present there is nothing we can say."
On a visit to Cairo on Jan. 17, Japanese Prime Minister Shinzo Abe pledged about $200 million in non-military assistance for countries battling Islamic State.