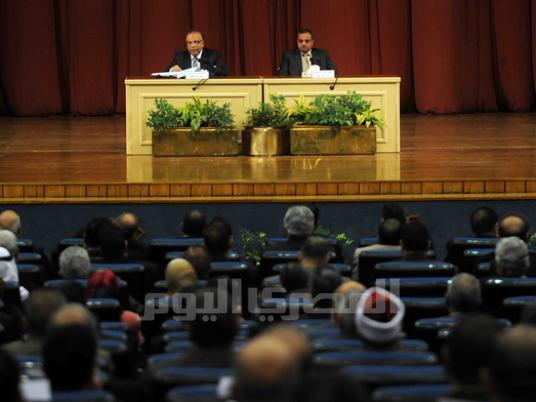 Freedom Party MP Ihab Ramzy criticized what he called Islamist domination of the Constituent Assembly on Tuesday, accusing them of not conforming to the will of the Egyptian people.
Ramzy walked out of an in-progress joint session of the People's Assembly and Shura Council to elect the body tasked with writing Egypt's new constitution.
"Islamists from the Freedom and Justice and Nour parties have allocated 50 percent [of the body] to themselves. If other parties, public figures from institutions, unions and syndicates dominated by Islamists are added, the proportion could reach 70 percent," he told state-run news agency MENA.
He added that this would not give a true picture of the Egyptian population, and that the constitution should not be written based on political power.
The previous Constituent Assembly, according to Ramzy, is still in existence despite the previous court ruling to suspend its work. The assembly should have been dissolved before a new one was created, he said.
Ramzy also criticized the lack of biographies for the assembly's nominees, the number of whom exceeds 1,300. He said a list of the nominees' names was only distributed to members of Parliament on Tuesday, when selection began.
Edited translation from MENA