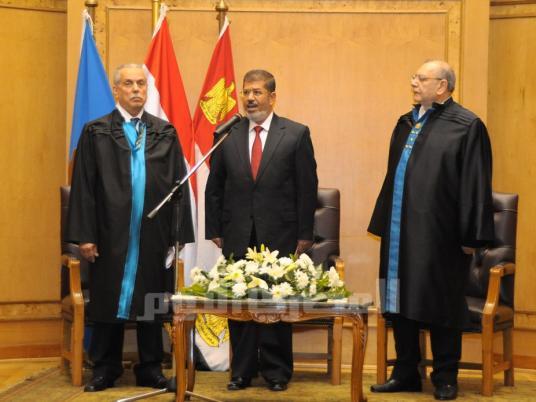 The search for a prime minister is still ongoing 10 days after Mohamed Morsy was officially declared president.
The Salafi Nour Party has proposed a technocrat for the post, and requested that Morsy assign the ministries of communications, industry and endowments to the party.
A source at the Freedom and Justice Party said it had not yet been agreed whether the new government would consist of technocrats or a coalition of various parties.
Nour Party spokesperson Nader Bakkar declined to reveal the identity of the party's nominee for prime minister, while another leading figure said the party nominated Saeed Hamed for the Ministry of Communications and Ali Hatem for the Ministry of Industry.
The source also said that the Freedom and Justice Party nominated Mohamed Refaa al-Tahtawi for the Ministry of Foreign Affairs and Osama Ibrahim for the Ministry of Higher Education, but would keep the current interior minister in office.
Another Freedom and Justice Party source said there is a push to dissolve the ministries of information and international cooperation, and to combine the ministries of internal and external trade into one entity.
Political sources close to the presidency said Morsy may request members of the current government to continue serving in their positions for the next three months.
Edited translation from Al-Masry Al-Youm