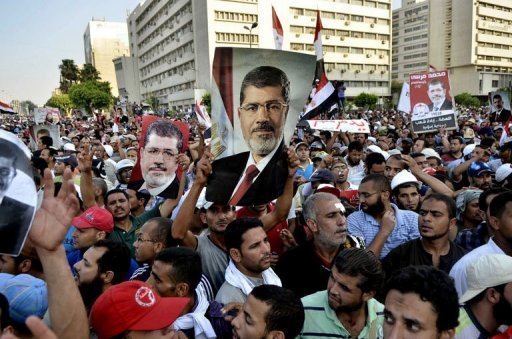 Ismailia Appeal Court chief Gamal Ramadan has described the trial of deposed President Mohamed Morsy as criminal and unbiased, rather than a political show trial, as claimed by some Morsy supporters.
No one can give instructions to the court, Ramadan told Egypt Independent on Monday, adding that courts in Egypt do not issue verdicts based on public opinion.
Rulings are based on evidence and documents, Ramadan added.
The Ismailia official commented on Morsy's refusal to put on a white suit during the session, saying: "No law forces suspects to wear specific uniforms. They are forced by prison regulations. The judge has the right to allow or ban [the] wearing [of] the suit.