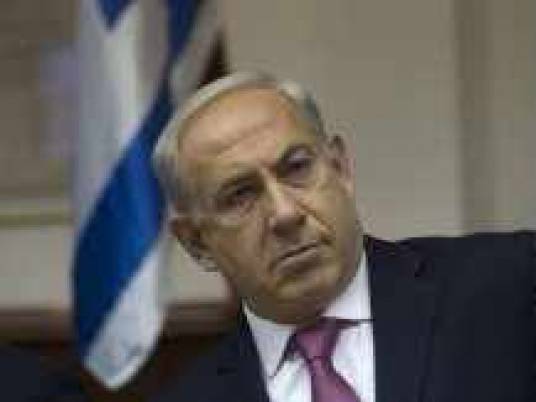 Israel signalled on Tuesday it did not oppose the return of two Red Sea islands in a strategic strait to Saudi Arabia by Egypt, with one senior lawmaker seeing a chance to get closer to Riyadh, with which Israel has no formal peace agreement.
The islands of Tiran and Sanafir, located at the southern entrance to the Gulf of Aqaba, will be formally demarcated as being in Saudi waters under a treaty announced on Saturday by Cairo, which has had de facto control over them since 1950.
In 1967, Egypt blocked the strait of Tiran, a move that prompted Israel to launch the Middle East war. In its later peace deal with Israel, Cairo promised to respect freedom of shipping in Aqaba and Eilat, a commitment that Saudi Arabia says it will uphold when it takes over the islands.
Eilat is Israel's only port in the Gulf of Aqaba and the Red Sea.
Israel's Haaretz newspaper said Prime Minister Benjamin Netanyahu had been told in advance of the Egyptian-Saudi treaty and raised no immediate objection. Government spokesmen did not comment on the report, but a powerful lawmaker in the premier's rightist Likud party said the treaty would not threaten Israel.
"It relates to us and it does not bother us," the lawmaker, Tzachi Hanegbi, who heads parliament's foreign affairs and defence committee, told Israel's Army Radio in an interview.
"The Saudis, who are committed to freedom of shipping under international law, will not harm the essence of the agreement between Egypt and us in this regard and freedom of shipping in Aqaba and Eilat will remain as is."
Some Israeli commentators suggested that the islands treaty, and a related plan to build a bridge linking Saudi Arabia to Egypt, might make it easier for militants to reach Sinai.
Hanegbi dismissed this as "paranoid anxiety" and welcomed the closing of ranks by Sunni Arab states that share Israeli hostility to Shiite power Iran and its Lebanese guerrilla ally Hezbollah, as well as to Islamist insurgents racking the region.
"We have an interest in expanding the cooperation in the Sunni axis, which is struggling against the radical axis headed by Iran," said Hanegbi, a long-time Netanyahu confidant.
"The more the Saudis, and the Gulf states in general, connect to the countries with which we are at peace and create with them a strategic front against ISIS, Iran, Hezbollah, against all the players that are our actual enemies, ultimately the effect will be unifying and not weakening."
For its part, Riyadh is keeping a frosty posture to Israel.
"There will be no direct relationship between the kingdom and Israel due to the return of these islands," Saudi Foreign Minister Adel al-Jubeir told Egypt's CBC television on Sunday.
But in an apparent allusion to Egyptian-Israeli relations, he added: "There is an agreement and commitments that Egypt accepted related to these islands, and the kingdom is committed to these."