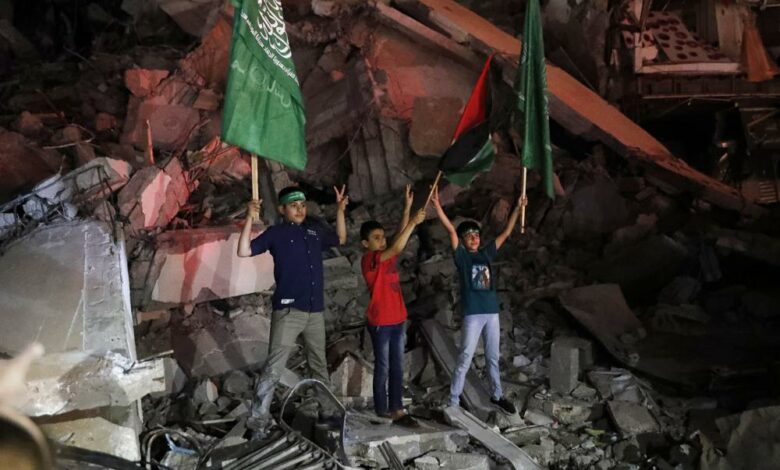 Israel thanked Egyptian President Abdel Fattah al-Sisi for his part in brokering the Gaza ceasefire agreement between the Israeli military and Hamas, which went into effect Friday at dawn.
The Israeli embassy in Egypt wrote on its Facebook account "thanks and appreciation for the efforts of the officials in reaching a ceasefire decision, led by President Abdel Fattah al-Sisi."
"We hope that peace will prevail in Israel and for civilians in Gaza," it added.
On Thursday evening, the Israeli government announced that it had reached a ceasefire agreement, following 11 days of air strikes on Gaza carried out by the Israeli military.
The Israeli government said, in a statement, that "Cairo officially informed the Palestinian factions that the ceasefire will mutually and simultaneously come into effect at exactly 2 am."