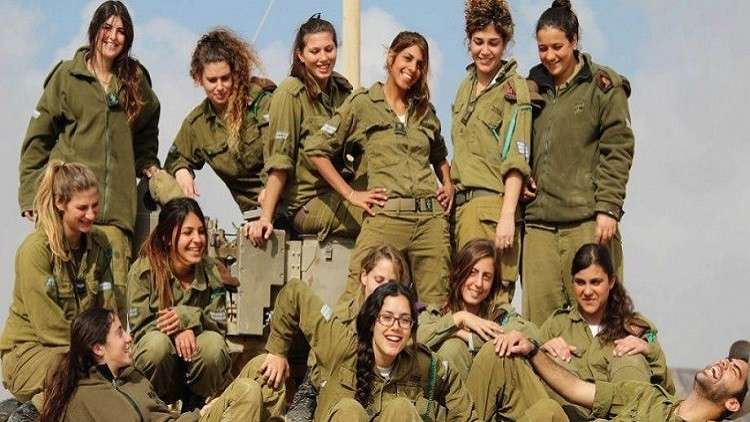 An Israeli report revealed that for the first time, the Israeli Caracal Battalion – an infantry combat battalion that is composed of both male and female soldiers – would leave the border with Egypt due to the relative calm prevailing there and would relocate to the West Bank.
According to daily Israeli newspaper Maariv, the Caracal Battalion, which is also known as the 'Women's Desert Cats Battalion' will spend the summer on a line that is part of the Binyamin Brigade in the area around Jerusalem.
Maariv added that both female and male fighters of the battalion will be deployed will be deployed in different checkpoints around Jerusalem, citing sources in the Israeli army which affirmed the battalion will be stationed in the region for five months, with a goal of changing the structure of army brigades in the West Bank.
Since its establishment, the Caracal Battalion has been responsible for securing the southern Israeli border near the Egyptian border. Its main role as a border guard is to prevent infiltration, drug smuggling and terrorist operations across borders.
Since the start of Egypt's 'Sinai 2018' army operation in February, many Israeli officials have voiced complaints in the media that southern Israel is suffering from cellular blackouts due to the ongoing jamming from the Egyptian Armed Forces.
Israeli newspaper The Jerusalem Post said in a recent article that the Israeli Defense Forces (IDF) confirmed Egypt was the source of the disruption, which has lasted for some two weeks and remains ongoing.
The newspaper quoted an IDF spokesperson's unit who asserted that the army is dealing with the issue with their Egyptian counterparts, noting that there is a 'dialogue' with the Egyptian defense establishment on the issue.
Moreover, the newspaper quoted another unnamed IDF spokesperson who explained that the disruptions caused by Egyptians "is happening on Egyptian soil, so Israel is not 'surprised' by the presence of the electronic warfare component of the large-scale operation in Sinai."