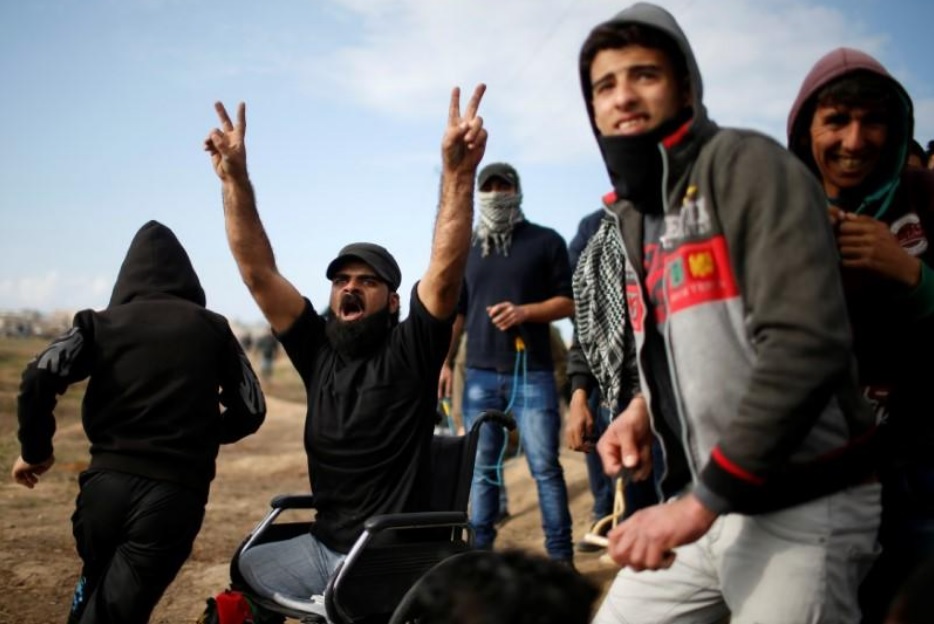 The Israeli military said on Thursday it would further investigate the death of a wheechair-bound Palestinian who was killed in clashes over US President Donald Trump's recognition of Jerusalem as Israel's capital.
The December 15 death of Ibrahim Abu Thurayeh was denounced by the Palestinians and decried by UN High Commissioner for Human Rights Zeid Ra'ad al-Hussein, who said the a 29-year-old amputee was shot in the head by Israeli troops close to the Gaza-Israel border fence.
The Israeli military said its own operational investigation, carried out shortly after the incident, had found that it was not possible to say what had killed Abu Thurayeh. It said no live fire had been directed at him during the dispersal of the demonstration, in which protesters hurled explosive devices and rocks and set tires alight.
"In order to further examine the case, including information received from organizations operating in the Gaza Strip, it was decided that the circumstances of Thurayeh's death will also be examined by a Military Police investigation," the army said in a statement.
Trump's announcement on Jerusalem infuriated the Arab world and upset Western allies. It has sparked violent protests on a weekly basis along the Israel-Gaza border and in the occupied West Bank.
Abu Thurayeh was a regular at such demonstrations. In media interviews, he had said he had lost both his legs in a 2008 Israeli missile strike in Gaza.
The status of Jerusalem has been one of the biggest obstacles to a peace agreement between Israel and the Palestinians for generations.
Israel considers all of Jerusalem to be its capital. Palestinians want the eastern part of the city as the capital of a future independent state of their own.