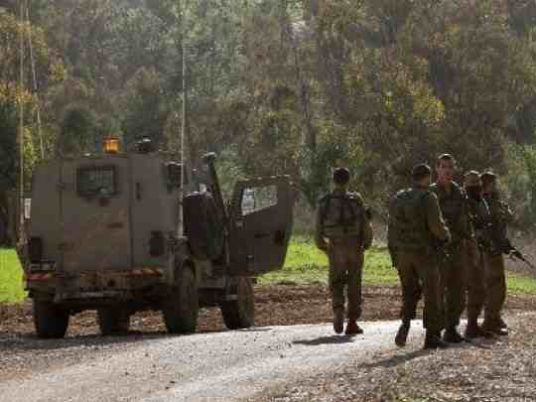 Israeli troops on Wednesday shot and killed a Palestinian gunman who fired at them during a raid to uncover an arms cache in the occupied West Bank town of Hebron, the Israeli military said.
The Palestinian health ministry confirmed the death of the man but did not immediately release details of his identity.
The military released a photo of a makeshift automatic weapon lying on the ground that it said belonged to the gunman.
The Israeli military frequently carries out patrols and searches in Palestinian areas looking for suspects and munitions and arrests suspects.
A wave of Palestinian street attacks that began in October 2015 has slowed in recent months but has not stopped. At least 254 Palestinians and one Jordanian citizen have been killed since the violence began.
Israel says at least 172 of those killed were carrying out attacks while others died during clashes and protests.
Thirty-eight Israelis, two American tourists and a British student have been killed in Palestinian stabbings, shootings and car-rammings.
Israel blames the violence on incitement by the Palestinian leadership, while the Palestinian Authority, which exercises limited self-rule in the West Bank, says desperation over Israeli occupation of land sought by Palestinians for a state is the cause.
U.S.-brokered peace talks between the sides broke down in 2014. Palestinians want to establish an independent state in the West Bank, Gaza and East Jerusalem, territories Israel captured in the 1967 Middle East War.
U.S. President Donald Trump has vowed to try to reach a "historic deal" between the sides and his envoys met Israeli and Palestinian leaders last week to try to facilitate the restart of talks but there has been no indication when they might actually resume.
Additional reporting by Ali Sawafta in Ramallah; Writing by Ori Lewis; Editing by Sandra Maler; Reuters