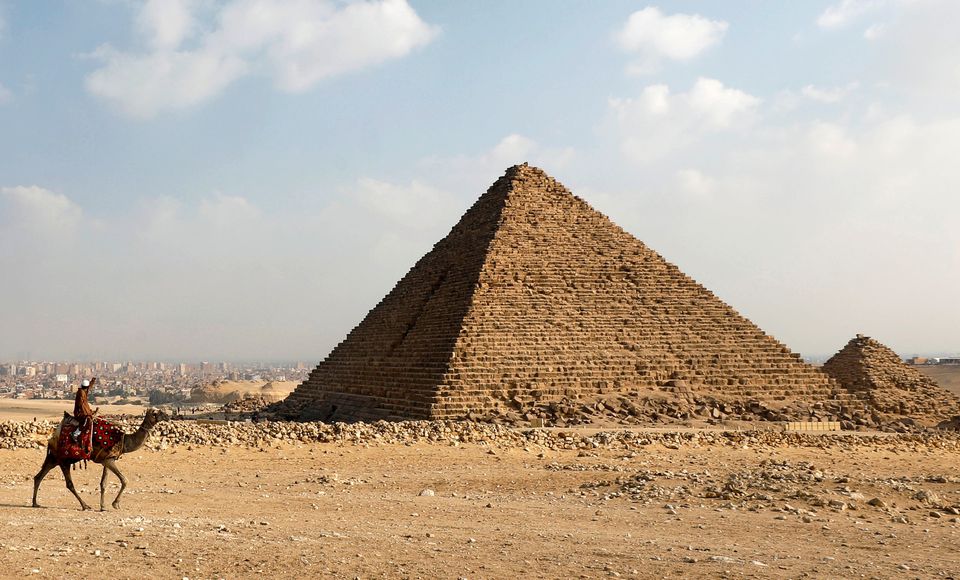 The Italian San Carlo opera, the oldest opera in the world and one of the biggest international artistic and cultural operas, will be organized on October 11 in Cairo for the first time in Egypt, Italian ambassador to Cairo Michele Quaroni announced in a press conference.
The event is scheduled at the foot of the pyramids and will include a concert by some of the most famous opera singers, with a program of world music masterpieces that will be officially announced in August.
The global event is sponsored by the Egyptian Ministry of Tourism and Antiquities, the Egyptian General Authority for Tourism Promotion, the Italian Foreign Ministry, the Italian Culture Ministry, and the Italian embassy in Cairo.
Tickets for the concert will be put up for sale in Egypt and worldwide starting in mid-August, through the Ticketsmarche website.
The press conference, which was held at the Italian embassy in Cairo, was attended by the CEO of the Egyptian General Authority for Tourism Promotion Amr al-Kady, Quaroni, and the founder and managing director of RMC – the event's organizer Ahmed Ebeid.

The world-famous San Carlo Theater is an opera house located in the Italian city of Naples, and is amongst the oldest European theaters still in use to this day.
Built in 1737 AD, the theater is characterized by golden decorations and furnishings in blue and gold.
Commenting on this landmark event, Quaroni, said: "This concert of the San Carlo Theater, one of the oldest operating opera houses in the world – which will take place at the foot of the Giza Pyramids – marks a historic moment for Italian culture in Egypt. We are very happy and excited about this prestigious event which will be joined by world-renowned soloists and which will attract a classy audience from all over the world."