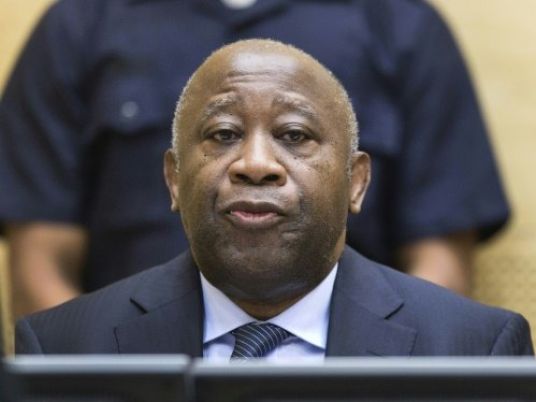 Hundreds of supporters of Laurent Gbagbo gathered at the International Criminal Court on Thursday awaiting the arrival of the former president of Ivory Coast for his trial on fomenting a civil war that killed 3,000 people.
The war began after he refused to accept losing a re-election bid in 2010, but Gbagbo remains an influential figure at home and his trial in The Hague could rekindle tension in the world's largest cocoa grower.
Gbagbo, who was finally succeeded by his rival Alessane Ouattara after France intervened to put an end to the four-month war, faces four counts of crimes against humanity and war crimes alongside his co-accused, youth leader Charles Ble Goude.
Supporters say is being punished for standing up to the former colonial power.
"We want him to be released," said Michele, an Ivorian citizen living in Paris who had traveled the 500 km from the French capital to attend the trial opening.
"This is neo-colonialism. France intervened to oust Gbagbo and install a rebel chief," she said, referring to Ouattara, who many of Gbagbo's supporters regard as an illegitimate leader, despite his re-election last year.
Gbagbo's supporters accuse the court of selectively prosecuting only Gbagbo and his allies, though court prosecutor Fatou Bensouda said on Wednesday she had "intensified" investigations into the pro-Ouattara camp.
The case is also a test for the global war crimes court, whose previous attempt to prosecute a top politician, Kenya's President Uhuru Kenyatta, ended in disarray amid a fierce diplomatic lobbying effort from Kenya and its African allies.
The court, set up 13 years ago to charge the gravest international crimes, has so far handed down just two convictions, both to little-known African warlords.
It opened its first investigation outside the continent on Wednesday, with a probe of the 2008 Russia-Georgia war.