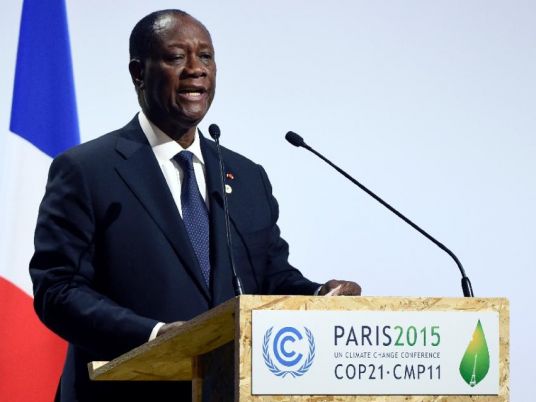 Ivory Coast's government resigned on Wednesday ahead of an expected cabinet reshuffle that President Alassane Ouattara said would lead to more "efficiency".
Prime Minister Daniel Kablan Duncan presented his resignation and that of his government at what was to have been the first cabinet meeting of the year.
Ouattara, who won a second five-year term in October, said he had "taken note" of the move.
Media and observers had been predicting Wednesday's development since the October 25 election saw Ouattara re-elected with 83.66 percent of the first round vote.
Ouattara thanked Kablan Duncan "for your competence, your leadership and your action at the head of the government," praising his cabinet for their "good conduct of state affairs" leading up to his poll success.
Kablan Duncan explained his decision to step down.
"At the last 2015 cabinet meeting on December 23 you (Ouattara) expressed your wish to inject a new dynamic into government action, undertaking a government reshuffle targeting greater efficiency in dealing with our fellow citizens' primary concerns.
"In view of this, and as you embark on your second term I would like, as tradition demands, to present to you my resignation as prime minister," Kablan Duncan said.
After his poll win Ouattara had reconvened and praised Kablan Duncan's team while repeatedly observing he would like to see fresh blood and most particularly more women brought in.