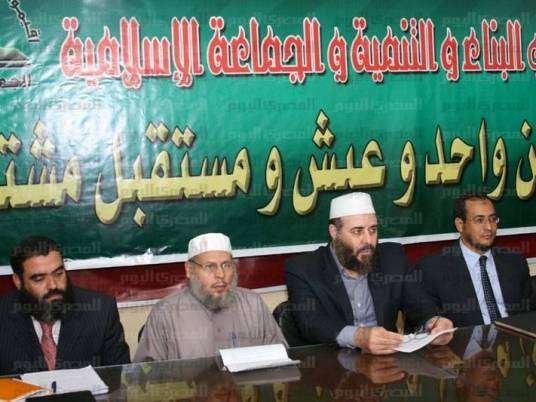 Jama'a al-Islamiya warned that the current interim period is sensitive and requires transitional justice. It pointed to three legal proceedings that took place in the last 48 hours that could pose a threat against public peace.
The first proceeding, according to a statement issued by the Jama'a al-Islamiya on Wednesday, are referring Mohamed Morsy – whom the group considers the legitimate president – to the criminal court on charges of killing protesters near Ettehadiya Presidential Palace last December, when Morsy supporters attacked a sit-in held by his opponents near the palace, resulting on the death and injury of many.
Second, the statement also condemned the trial of civilians before military courts and issuing tough verdicts against all those who oppose the current administration on charges "everyone knows are fabricated, in order to break the will of the opponents of the coup."
The third proceeding is the court shutdown of the four satellite channels, which opponents of Morsy accuse of showing bias towards the ousted president: Al Jazeera Mubasher Misr, Yarmuk, al-Qods and Ahrar 25.
The Jama'a al-Islamiya considered the shutdown as "threatening to the freedom of the media and meant to deprive Egyptians from the right to get information from all sources."
Edited translation from Al-Masry Al-Youm