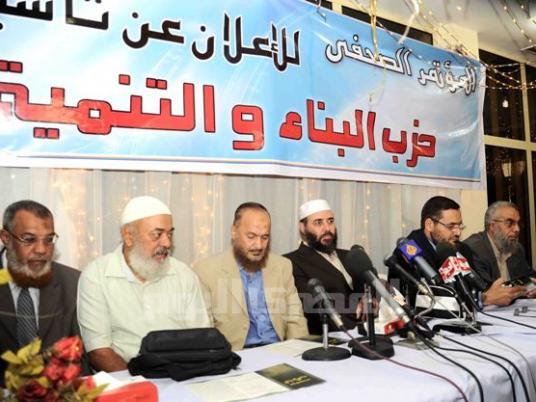 Egyptians voted for the Constitution because they believe in the nation's Islamic identity and want the application of Sharia, said Jama'a al-Islamiya member Aboud al-Zomor.
Zomor was convicted of plotting late President Anwar al-Sadat's assassination and spent almost 30 years in prison before being released in April 2011.
He told the German news agency DPA that the Constitution is "a source of stability, development and security, and confirms the Islamic identity of the state."
"The percentage of those demanding the application of Sharia in Egypt is much higher than the 64 percent that supported the Constitution," Zomor said. "Some rejected the Constitution because it does not enforce Sharia strictly enough."
Zomor said that he hopes an article will be drafted to prevent the drafting of any laws that would contradict Sharia. However, he said he was not concerned that such laws would be passed because legislative powers are now in the hands of the Shura Council, "which has an Islamist majority that would not allow any violation of Sharia."
Egypt's Copts have no reason to fear that the new Constitution would infringe on their rights or marginalize them in any way. "The Coptic citizen has full rights of citizenship, just like a Muslim," Zomor claimed.
Opponents of the Constitution are "hungry for power and refusing Islamist leadership," Zomor claimed, wondering, "Why do liberals turn their backs on the democratic norms they called for?"
He accused the "secularists" of trying to dominate the political scene and "taking us back to the former regime, which they liked."
Zomor demanded that the opposition get behind the will of the people and stop taking positions that confuse the political scene.
Edited translation from DPA