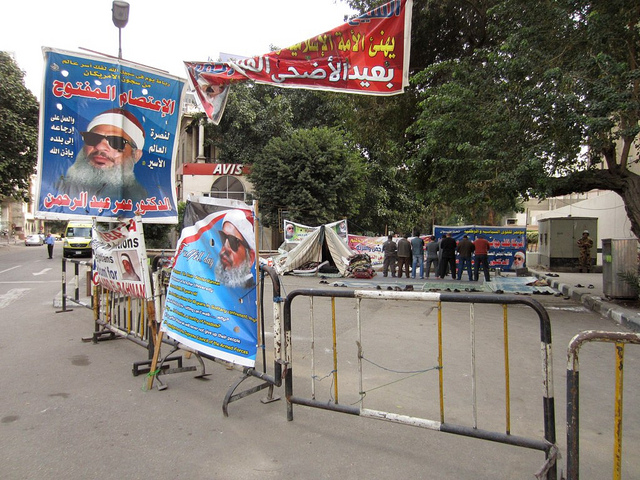 The Construction and Development Party, the political arm of al-Jama'a al-Islamiya group, will open its headquarters in different governorates to receive condolences for the death of the group's spiritual leader Omar Abdel-Rahman who died in a US prison on Saturday, a party leader in Minya governorate said on Sunday.
The secretary of the party in Minya, Gamal al-Helaly, told Al-Masry Al-Youm that no date had yet been set for the arrival of Abdel-Rahman's body from the US.
The procedures to transfer Abdel-Rahman's body to Cairo, and then on to Fayoum governorate, are ongoing, assistant general secretary of the party Salah Ragab told Al-Masry Al-Youm. The party will issue a statement later.
Jama'a al-Islamiya is one of the largest Islamic extremist groups in Egypt and led armed operations against the regime in the 1990s before it renounced violence over a decade ago and started issuing reviews retreating from their Takfiri ideas.
Abdel-Rahman died on Saturday while serving a life sentence in a US federal prison. He was convicted of plotting terror attacks in New York City in the decade before 9/11.