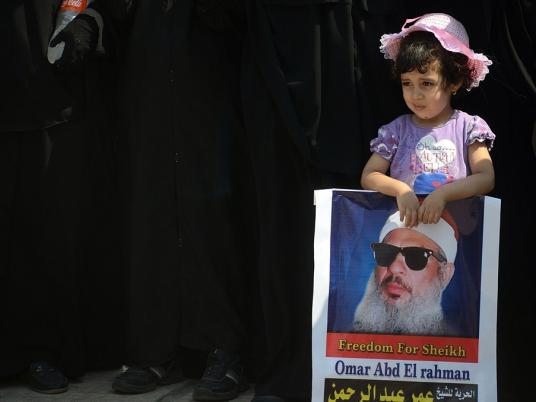 Jama'a al-Islamiya group said Tuesday that the body of its spiritual leader Omar Abdel-Rahman, known as the Blind Sheikh, who died in a US prison on Saturday, is to arrive Cairo on Thursday.
The spokesperson for the group, Khaled al-Sherif, said in a statement that they are waiting for the issuance of the death certificate in the US in order to proceed with transferring the body.
Sherif added that the group is following all necessary steps for these procedures so as to obtain all the required documents.
In a statement, Abdel-Rahman's family said the procedures were delayed as Saturday and Sunday are the weekend in US, and Monday was an official holiday.
Abdel-Rahman died on Saturday while serving a life sentence in a US federal prison. He was convicted of plotting terror attacks in New York City in the decade before 9/11.
Jama'a al-Islamiya is one of the largest Islamic extremist groups in Egypt and led armed operations against the regime in the 1990s before it renounced violence over a decade ago and started issuing reviews retreating from their Takfiri ideas.
The Construction and Development Party, the political arm of al-Jama'a al-Islamiya group, will open its headquarters in different governorates to receive condolences for the death of the group's spiritual leader.
Assistant general secretary of the party, Salah Ragab, told Al-Masry Al-Youm that the party plans to transfer Abdel-Rahman's body to his birthplace in Fayoum governorate as stated in his will.