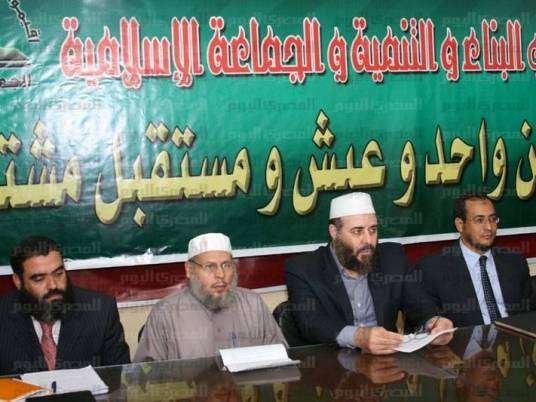 Mohamed Hassan, media advisor to the Jama'a al-Islamiya, has said that the National Alliance to Support Legitimacy has accepted the Jama'a al-Islamiya's offer to mediate between the alliance and the leaders of the military.
The Jama'a al-Islamiya supports the deposed President Mohamed Morsy. Its offer to mediate comes as part of its initiative to end the political crisis between pro-Morsy supporters and the current government.
"It is a political truce to end the Brotherhood's demonstrations against stopping the arrest of its leaders," Hassan explained, adding that demonstrations may continue to pressure the authorities to accept a resolution.
"But the alliance is not conceding legitimacy," he said. "This is why it rejected many other initiatives."
He also said that Abboud al-Zomor, the group's Shura Council member, has a mandate to discuss the matter with the Muslim Brotherhood. "What was said about the Jama'a al-Islamiya quitting the alliance is wrong," he said. "We still cling to legitimacy."
Informed sources said the initiative proposes that Morsy returns and then resigns for presidential elections to be held under international supervision.
Sources added that the initiative also suggests that Morsy should return to delegate his powers to a new government that comprises all political forces and that presidential elections to be held as soon as possible.
Edited translation from Al-Masry Al-Youm