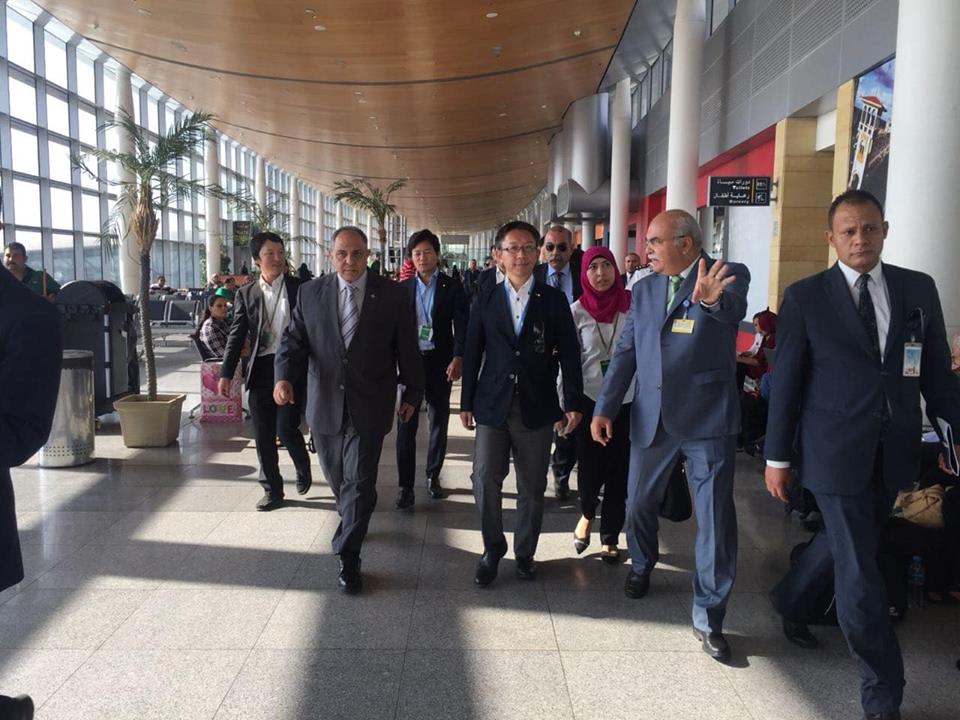 A senior-level delegation of the Japanese House of Representatives paid a visit to Alexandria's Borg El Arab Airport on Saturday, inspecting work on its extension project, Middle East News Agency reported.
The Ministry of Aviation announced its cooperation with the Japanese International Cooperation Agency (JICA) to carry out the project on an area of ​​34,000 square meters, aiming to increase the passenger capacity of the airport to 6 million per year.
The ministry added that the extension would create "the first eco-friendly building in Egypt", as part of the country's strategy to save electric power and reduce carbon dioxide emissions.
The ministry will provide the extension with both solar power and a Variable Refrigerant Volume System, to save energy. It also will use natural lighting and Light-Emitting Diodes (LED) in every part of the extension.
Edited translation from Al-Masry Al-Youm.