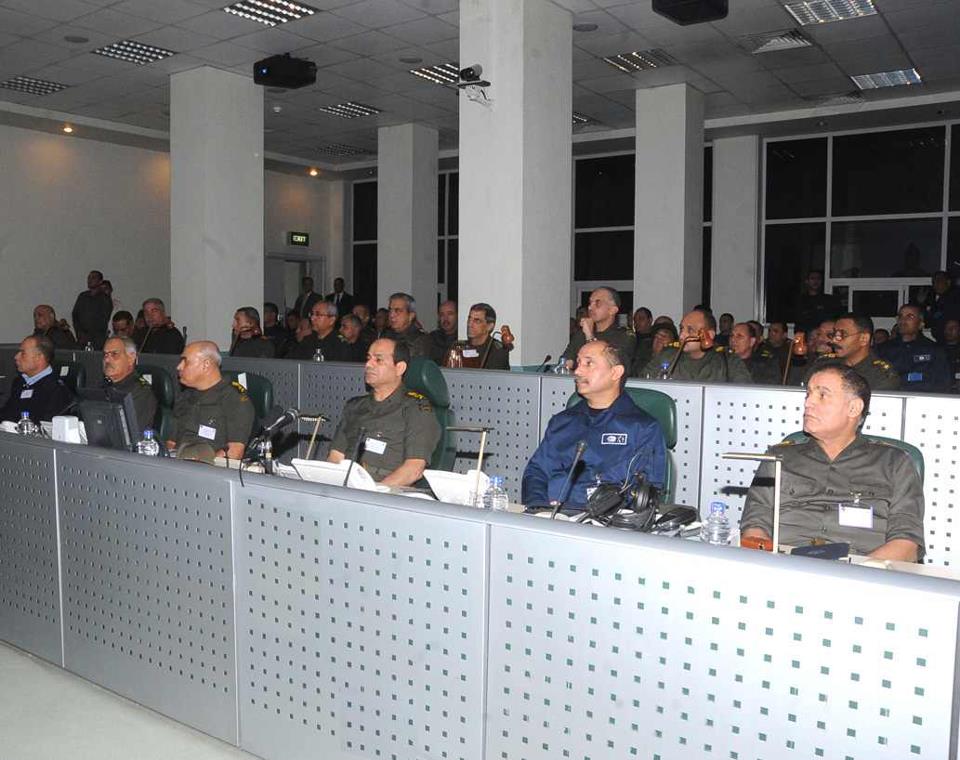 Military F-16 fighter jets that made low passes over central Cairo early Sunday afternoon were most likely in a military training exercise, according to the Facebook page of a military spokesperson.
The military has given no explanation for why multiple military aircrafts were heard flying, but the official page of the Armed Forces' spokesperson said Defense Minister Abdel Fattah al-Sisi had attended a training of the Air Force and Air Defense Forces in the southern military zone.
The page also said air configurations took off from a number of air bases simultaneously in preparation for repelling hostile air attacks and protecting important state installations.
At the end of October, jets made similar passes as part of a surprise military exercise. The military then said it was performing joint exercises between air forces and air defense in preparation for defending the country.