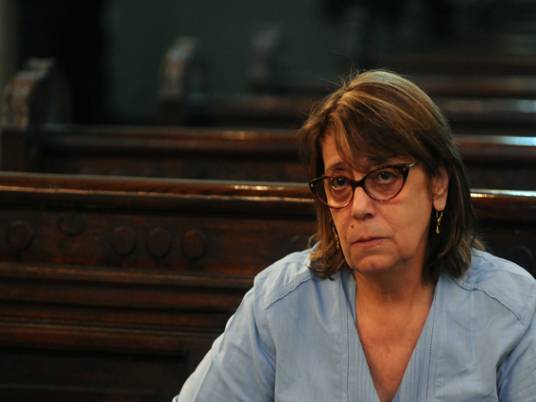 Magda Haroun, head of the Jewish Community in Egypt, said they did not receive invitation for the inauguration of the president-elect Abdel Fattah al-Sisi.
"We will offer congratulations to President Sisi on behalf of the community. We wish him success in his mission, uniting Egyptian people and pushing it forward, so Egypt would restore entrepreneurship and become tolerant as it used to be and as he promised," she told Al-Masry Al-Youm.
Haroun denied news published by a news agency that the community has no future anymore in Egypt, even after election of new leadership, saying, "I did not make such remark. I did not give statements to the agency's correspondent."
"The political leadership has nothing to do with the community. Having no future for the Jewish community in Egypt goes back to its few number of individuals who are elder people, nothing more," she added.
Haroun also indicated that Egyptian Jews took part in election of the new president, after he said that he was raised in al-Gammaliya district, where Muslims, Copts and Jews lived together. "It's the first time for me to hear a presidential hopeful saying 'I was raised in Gammaliya district. Jews used to access their temples safely. I used to hear bells of the churches and prayers [of mosques]. Egypt was tolerant and will return to be tolerant.'"
"It's the first time to hear a presidential hopeful speaking about Jews who lived in Egypt. My 87-year-old mother decided to vote after hearing his remarks," she said.
Edited translation from Al-Masry Al-Youm